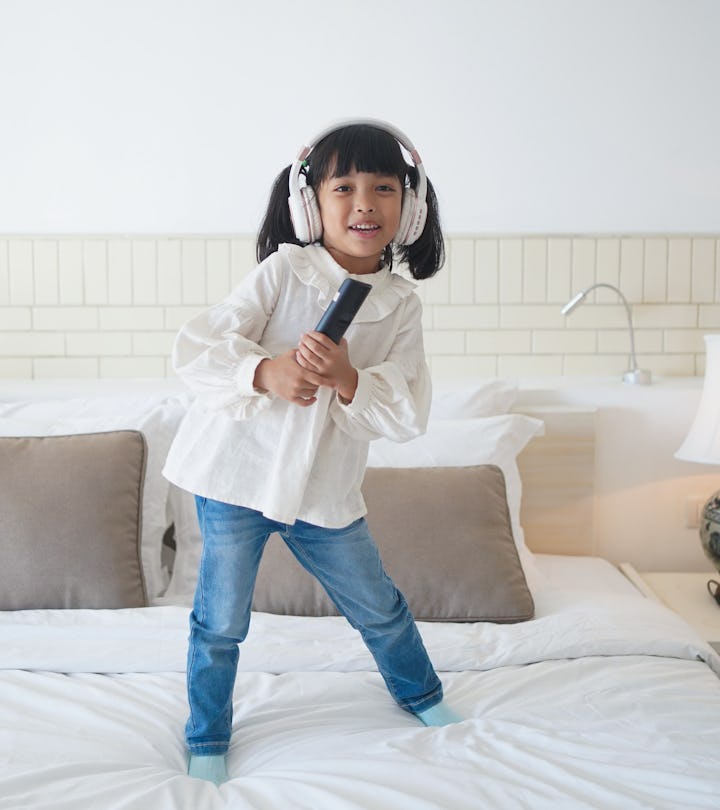 Narisara Nami/Moment/Getty Images
17 Brilliant Gifts For Kids Obsessed With Music
Especially singing very loudly.
Dear parents of musically-inclined children, apologies in advance. The following are all things your children will love... though you might not share their enthusiasm. But consider this: The musical curiosity you help to foster today could evolve into a lifelong passion, hobby, or even career. So yes, the banjo included below may be agonizing to listen to now, but consider the pay off. Three words: college music scholarship. Hey, it could happen. Especially if these musical Christmas gifts and singing can nurture their musical talents.
And really, if you take a closer look, you'll find that many of these musical gifts for toddlers could be fun for the whole family. Gone are the microphones that just made kids' voices echo. Today's children's mics can connect to Bluetooth so you can sync them with a song of each child's choice — the ultimate in living room karaoke performances. But that's not the only innovation. Rather than invest in a baby grand, brands like Melissa & Doug have made mini pianos to introduce children to the ivories. The classic keyboard mat of Big fame still exists and still rocks, but there are also new musical gifts like the Munchkin Mozart Cube that will blow your baby away.
Ready to set your child on a course for future stardom are at the very least a successful season in the high school band? Get them one of these instruments and let the playing begin.