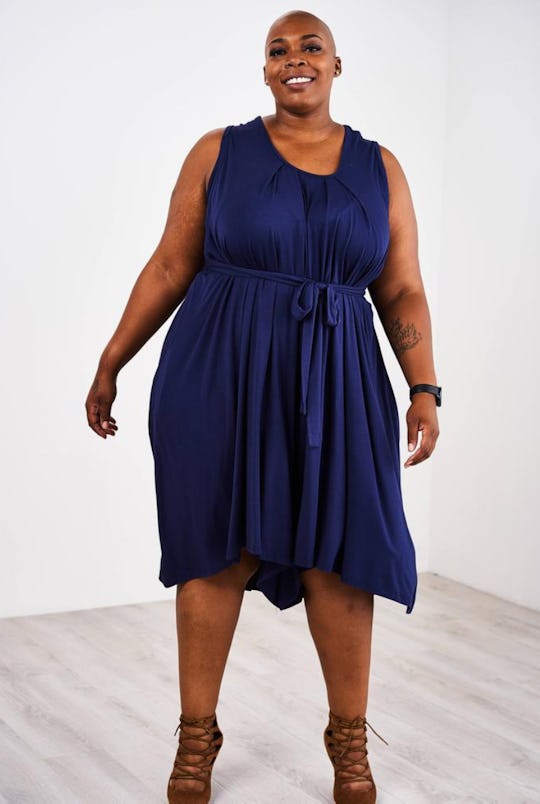 Latched Mama
15 Gorgeous Maternity Party Dresses That Are Comfortable, Too
Because you and your bump deserve to have some fun.
Getting dressed every day can be a challenge in and of itself, even when you're not expecting. But bring on a pregnancy belly, and well, you're probably staring down your closet trying to find something, anything to wear. And maybe maternity leggings win most days (because it's just effortless comfort), but a day will come along when your preggo self will be invited to a party, and you're going to need something to wear. Since you can't exactly show up to said soiree in sweats, you'll need to have a look-see at some of these maternity party dresses that will dress your bump beautifully.
Unlike pants or even a shirt, where you only have to dress a certain body part, a maternity party dress means that you'll need something that fits you well all over…and that is no easy feet when you're managing a burgeoning belly, swollen feet, legs, arms, well, everything. You'll want something that shows off your waist, but isn't binding on the belly. And you'll need it to be just the right length. Yes, it's a lot to think about, but luckily, these maternity party dresses highlight your bump without sacrificing comfort or style.
We only include products that have been independently selected by Romper's editorial team. However, we may receive a portion of sales if you purchase a product through a link in this article.
There's nothing like a fun frock to make you want to go out and have some fun. These maternity dresses will let you feel comfortable as you and your bump step out for a night out.