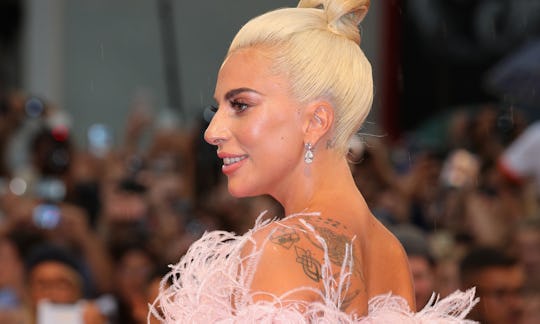 Andreas Rentz/Getty Images Entertainment/Getty Images
Honor A Loved One With These Beautiful Memorial Tattoo Ideas
These designs are so inspiring.
When the people we love leave our lives, it can be hard to accept that we won't see them or hear their voices again, or share special occasions with them. Seeing their pictures or carrying mementos of them can be comforting, but for some, it's not enough; they want a more permanent way to keep close to their family or friends. That's why more grieving people are choosing to get remembrance tattoos for loved ones, which allows them to carry their memories wherever they go.
According to a survey from Statista, some 42 percent of adults ages 18-69 have at least one tattoo, with another 19 percent saying they're considering getting one. Although there are no stats out there on how many people request memorial tattoos, the trend does seem to be growing, claimed the Minneapolis Star-Tribune. Those who do remember a loved one in ink often do it as a way to publicly show their grief, Michigan State professor Theresa Winge told the paper. Winge, who interviewed tattoo owners for her book Body Style, added that a tattoo can be a form of catharsis: "Many expressed guilt for continuing to live after the loss," she explained. "The memorial tattoo keeps their loved ones with them and frees them from that feeling."
Today, there are so many beautiful designs to choose from when picking a memorial tattoo that it can be hard to select the right one. The important thing is that it reflects both your feelings and the spirit of the person being immortalized. It's also essential to avoid getting any tattoo when you're feeling emotional or impulsive. A survey from Advanced Dermatology revealed that of the people who regret getting one or more of their tats, only 11 percent regretted getting a tattoo memorializing a person or event. But if you're sure you want to go ahead with it, here are just some of the designs out there you could use.
When you miss someone so much that it physically hurts, getting a tattoo that represents some aspect of them can help the healing process. And when you miss them, all you have to do is look at your tattoo and know that they'll always be with you. After all, you went through all that pain to prove that they'll never be forgotten, and that ultimately, love never dies.
This article was originally published on