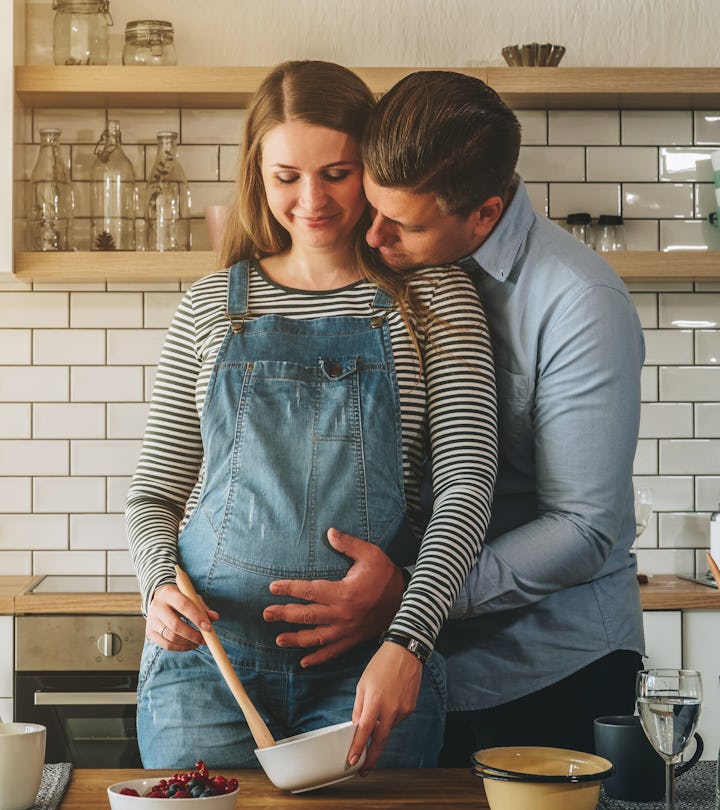 Shutterstock
Your Pregnant Wife Will Love These Sweet Mother's Day Gifts
From comfy items to their favorite meal, there's a lot of ways to pamper them on Mother's Day.
If your wife is currently pregnant, then this year marks her first Mother's Day as a mom. She's probably feeling a mix of emotions; as exciting as it is to expand your family, dealing with constant physical and emotional changes isn't fun. Plus, she might be wondering, should I even be celebrating the holiday? Well, yes. Because she could use some extra love and pampering, and these Mother's Day gifts for your pregnant wife will make her feel like the queen she is.
Just because the baby isn't here yet doesn't mean your wife isn't a mom. She's already making mom-level sacrifices like dealing with lack of sleep, morning sickness, bloating, and a plethora of other not-so-fun pregnancy symptoms. Not to mention, growing eyeballs and brains takes a lot of work and energy. Now is the time to go out of your way to make sure your wife feels appreciated. Time is limited once a child comes into the picture, and who knows if you'll have the wherewithal to remember you should be spoiling your wife after sleepless nights with a baby.
To take the pressure off of finding something for her this year, use this guide as inspiration. These are some great Mother's Day gift ideas for the pregnant woman in your life.
We only include products that have been independently selected by Romper's editorial team. However, we may receive a portion of sales if you purchase a product through a link in this article.