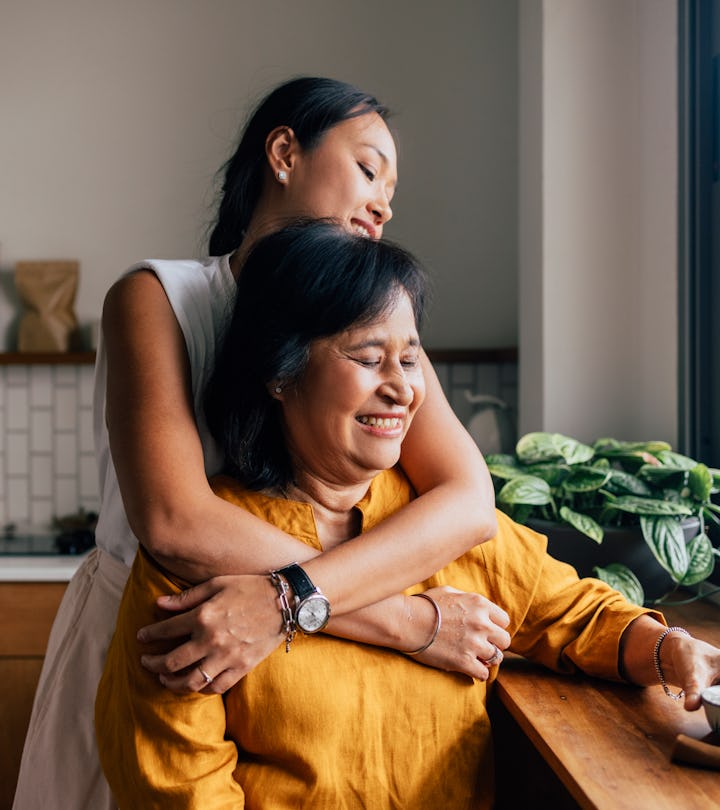 FreshSplash/E+/Getty Images
30 Mother's Day Riddles & Jokes To Make Mom Smile
Mother's Day typically means brunch, presents, and plenty of hugs, but why not throw in a brain teaser or two? Mother's Day riddles are a great way to challenge mom to think a little harder and share a good laugh in the process. If you have a mom who loves puzzles or crosswords, Sudoku or word play, then she'll find this especially appealing. In fact, you could even make a little game out of it. Tell mom she can't have her present until she solves her Mother's Day riddle.
From math equations to tricky turns of phrase, there are a lot of different ways to deliver Mother's Day riddles. No calculators allowed, Mom! But there are also some punny riddles even the littlest members of your Mother's Day party should be able to answer.
Make mom ponder these riddles while you pour her another mimosa or slice her a bite of coffee cake. Then invite your kids to make up their own riddles for grandma. You might be surprised with what they come up with. Surrounded by her family, or sharing riddles over FaceTime or Zoom, she'll feel loved and challenged in the best way possible. Then for the next holiday, you can challenge your mom to come up with her own set of trivia.
With these Mother's Day riddles you can challenge the whole family to think on their feet and celebrate all the joy moms give in the process.
This article was originally published on