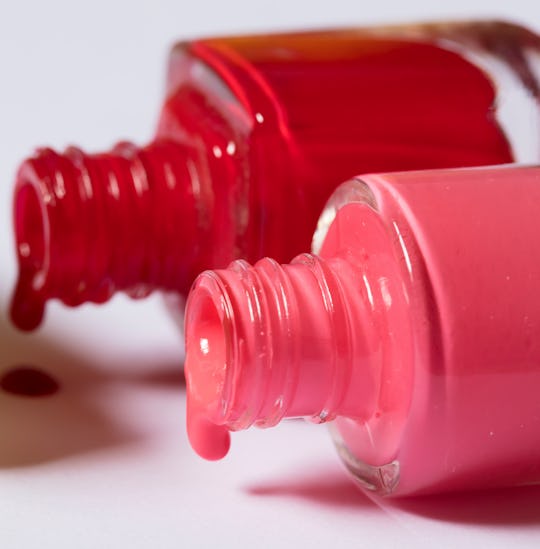 mikroman6, Getty Images
Try These Beautiful DIY Valentine's Day Nail Designs
For a Cupid-approved manicure.
We all know that with Valentine's Day comes chocolates, flowers, and professions of love, but it also comes with a very fun color palette and cute symbols to go with it. There are a lot of ways you can incorporate the classic hearts and shades of pink and red into daily life around the holiday, but one of the best is with some fun nail designs for Valentine's Day. Between the Xs and Os, gorgeous hues, sparkles, and kiss prints, there is plenty to inspire some thematic nail art.
Of course, a basic shade of red or pink is a perfectly acceptable nail design for Valentine's Day, but if you really want to lean into the holiday, it's so much fun to add in little accents that celebrate love. Not a fan of red or pink? No problem, there are plenty of other colors that pair well with hearts. Aren't fond of manicures that are overly cutesy? There are plenty of nail designs for Valentine's Day that nod to the holiday without being overly obvious.
Even with all of the fun colors and symbols that come along with Valentine's Day, it's still not always easy to create your own unique nail art design. So, if you're feeling a little stuck this year, here are some nail designs for Valentine's Day to try for yourself.
Now, with all of these nail designs for Valentine's Day, you're tasked with choosing which one you want to show off on the holiday. Of course, you can always use these as inspiration to create something of your own, or you can combine a couple of different designs to create a mix-and-match mani. Regardless of what you choose, your nails will surely look fabulous this Valentine's Day.
This article was originally published on