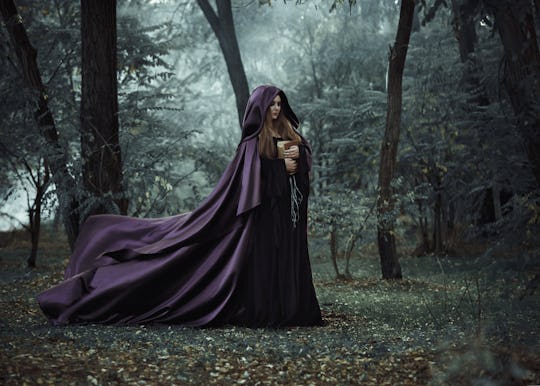 Shutterstock
12 Plus Size Halloween Costumes For You To Flex This Season
From superheroes to classic Halloween looks, there's something here for every style.
There's a quote that says, "When life gives you curves, flaunt them." And whether you're going for super cool, seductive, weird, or spooky, there are plenty of plus-size Halloween costumes to choose from that celebrate the holiday and let you confidently strut your stuff.
In case you're wondering when is the best time to get your costume, the answer is yesterday. September zooms by, and before you know it, pumpkins and skeletons start flying off the store shelves. And so are the costumes. But the search and seek for your perfect Halloween outfit isn't restricted to you taking a drive and rummaging through the store clothing racks. There are plenty of online stores with plus-size options, but you don't want to drag your feet on those either, or the "sold-out" tag will be attached to your favorite pick!
From creepy clowns to superheroes to voluptuous pirates and Disney characters, the choices are wide in range. Some of these costumes are simple, but others may have a wig, tutu, or even props added in. You get to decide how intricate you want to be.
Trick-or-treating is much more fun when you participate and dress up, just ask your kids. And although this may be one night, your family pictures will last forever.
We only include products that have been independently selected by Romper's editorial team. However, we may receive a portion of sales if you purchase a product through a link in this article.