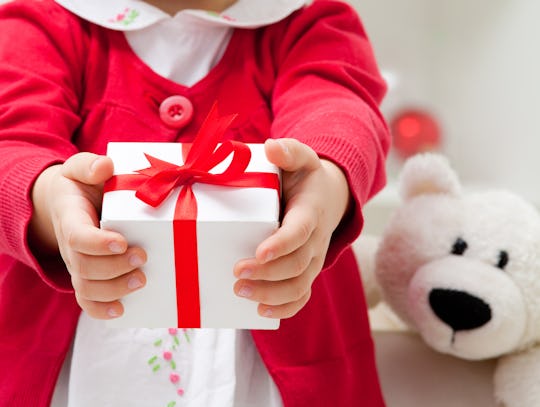 YanLev/Shutterstock
17 Teachers Share The Best Holiday Gifts They've Ever Received
It's the thought that counts.
Of all the people in a 4-year-old's life, one of the most important (outside of mom, dad, sibs, grands and the cousins) is their preschool teacher. Maybe your child even pretends to be their teacher (the ultimate flattery), or tells you stories about how funny and kind their teachers are.
With that in mind, many parents choose to remember these educators with a little treat at the holidays. But have you ever wondered what preschool teachers consider the best gifts they ever received? We asked real educators to tell us the best gifts for preschool teachers, and their answers may surprise you
Teachers have a hard job (imagine getting multiple 3-year-olds to nap at the same time). Giving educators a holiday gift shows your appreciation for the work that goes into the job. Whether it's a handmade gift with a lot of meaning (like a book of letters or illustrations from the kids) or something usable, like a joint gift card from everyone in the class or a basket of their favorite things, this list shows that teachers remember their gifts long after the holiday season (one still hangs a Christmas ornament made by a student over ten years later).
So this year skip the pencil-shaped coffee mug (and also as one teacher said, the Starbucks gift cards) in favor of these preschool teacher gifts.
This article was originally published on