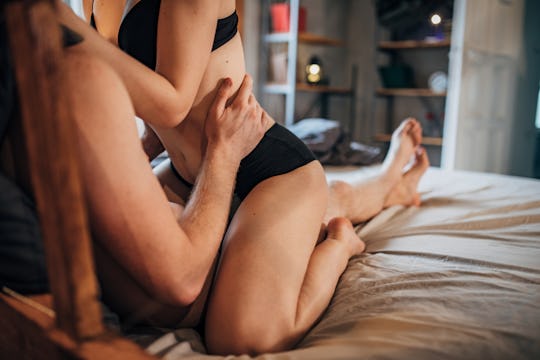 South_agency/E+/Getty Images
18 Things Men Do In Bed That Women Don't Like
No matter how experienced you are in bed, there's always a moment that might make you question everything you ever knew before. Sometimes that moment is a good one and sometimes that moment is a bad one. Those bad moments can take you out of the moment and make sex, well, no longer enjoyable. Unfortunately, often those moments come because of something that our partner did that just wasn't enjoyable. Also unfortunately, there are many things men do in bed that women don't like.
One of the worst acknowledged crimes that a man can make in bed is going straight for it without foreplay. But to me, the worst of it is when a man tries to "surprise" a woman with anal sex by simply "slipping it in" without any kind of warning or preparation. This is simply unacceptable, as demonstrated in an old episode of The Mindy Project when Mindy Kaling's character freaks out when her then-boyfriend (played by Chris Messina) does just this. Not cool.
But those are not the only awful things that guys do in bed. In fact, there are many things that men can attempt to do in bed that just don't work for their partners. Here are some things that many women simply don't enjoy men attempting during sex.
Having a conversation with your partner about thier wants, needs, and fantasies can make sex that much more intimate and fun when all parties are on the same page. Likewise, if your partner is doing something you don't enjoy, speak up, and check in with your partner during intercourse to make sure they are enjoying it as much as you are.