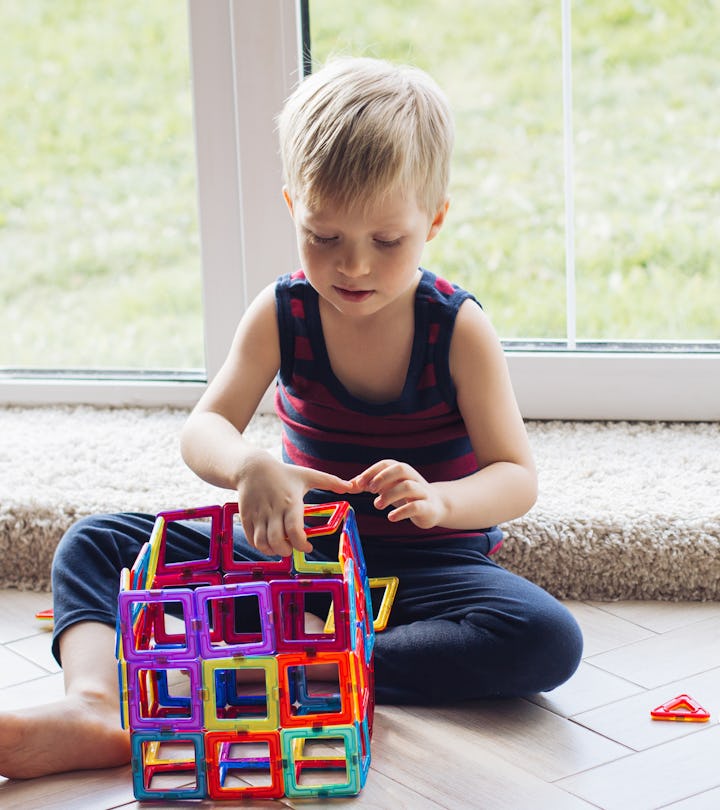 Yelena Klimova / EyeEm/EyeEm/Getty Images
The 35 Top Toys For 3-Year-Olds
They'd play with a cardboard box, but toys are more fun.
We may receive a portion of sales if you purchase a product through a link in this article.
Like it or not, preschoolers have opinions. Thanks to those opinions, an assortment of Mickey Mouse and Bluey toys probably already cover their bedroom floor. Though many of the top toys for 3-year-olds feature their favorite characters, other interests like crafts, pretend play, or dinosaurs can inspire their toy collection as well. If you're looking to add a few new items to a 3-year-old's toy box, this list of the best toys for 3-year-olds will steer you in the right direction.
What to consider when buying toys for a 3-year-old
When buying toys for a 3-year-old, consider the age-appropriateness of the toys you're looking at. It might feel right to buy any toy that's marked appropriate for "ages 3 and up," but this designation doesn't always mean that a toy is on-target for every 3-year-old's interests and abilities.
Consider whether or not a child is developmentally ready to play with the toy. Playtime should be fun, but if a 3-year-old with an independent streak needs too much assistance fitting pieces together or making something work, it can lead to frustration, which isn't fun at all — for them or for the adult in the room.
Toys that spark imagination, allow a child to mimic adult activities like cooking or cleaning, or otherwise play make-believe are usually winners with the preschool age group. Toys that are open-ended and have multiple ways to play are also top contenders.
Whether you're shopping for their birthday, a holiday gift, or just want to give their toy collection a refresh, you can accomplish the task with this list of the top toys for 3-year-olds in hand.
Whatever your preschooler is into, there's no doubt that they'll love at least one of the top toys for 3-year-olds on this list. (And if not, at least Amazon returns are easy!)