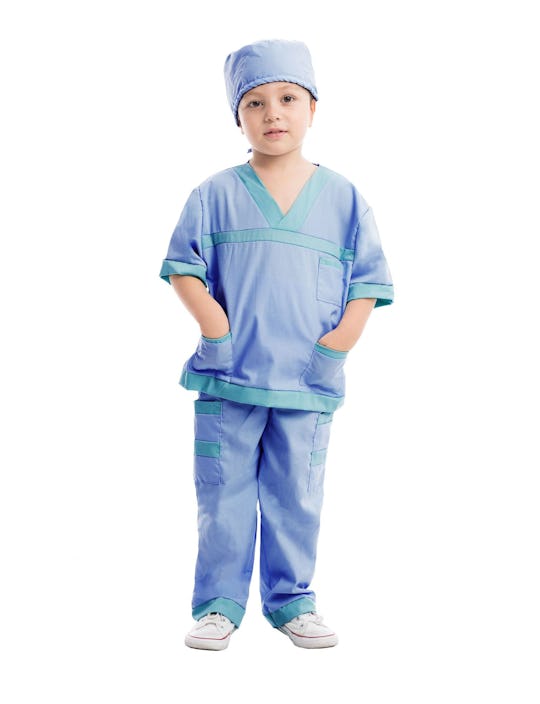 Spooktacular Creations
25 Warm Weather Costumes That'll Keep Your Kids Cool This Halloween
Don't let the temperature cramp your style.
Although Halloween is often associated with brisk autumn weather, not every town is feeling the chill by late October. If you're in a temperate (or simply hot) part of the world, then these warm weather Halloween costume ideas are well worth considering. There's a ton of costume options that won't have your kid melting in sweat by the end of the evening, and they're just as creative and expressive as their cold-weather counterparts.
Even this far into autumn, mid-'80s (and higher) temps are still the norm in plenty of places from Florida to Arizona, so heavy, bulky costumes are not the ideal option. After all, nothing sucks the fun out of trick-or-treating or other spooky festivities faster than a stuffy plastic mask or sweat-trapping costume (ugh). However, there's so many Halloween costumes designed to keep your kid warm, with full-body jumpsuits, cloaks, and other additions that would feel stuffy in warmer climates. So how can you beat the heat? By taking a creative approach, you can come up with Halloween costumes that are appropriate for even the warmest, most humid environments. Sea creatures, cartoon characters, mythical beasts, and even Star Wars heroes are still in the game, so you're not at all limited. Here's some Halloween costume choices for warm weather that won't have your kid wilting on October 31.
We only include products that have been independently selected by Romper's editorial team. However, we may receive a portion of sales if you purchase a product through a link in this article.
This article was originally published on