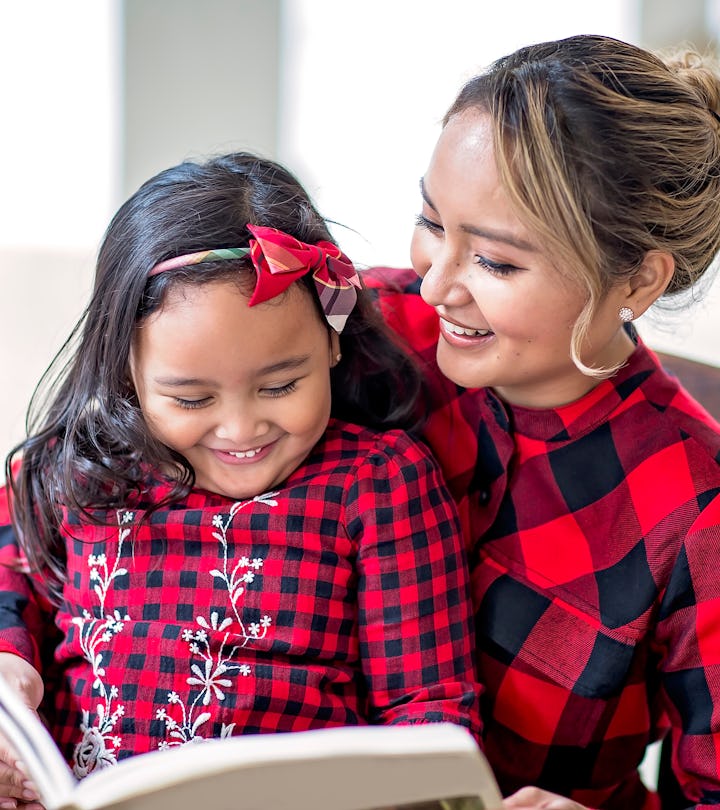 Shutterstock
14 Christmas Poems To Share This Season
Soak in all the magic of this time of year.
Christmas movies, Christmas episodes of your favorite shows, and Christmas tunes all seem to play around the clock once December hits. But what about Christmas poems? You may not have time to read a whole Christmas novel this season, but there are plenty of beautiful holiday poems that can really convey the festive, seasonal mood as the calendar moves closer to Dec. 25. They'll help you take a moment to breathe and appreciate this time of the year.
I've never been a big poem lover — I find a lot of them to be too full of symbolism to really understand and enjoy. But Christmas? I can get behind that theme with poems. Regardless of whether you're religious or not, there is something really magical about Christmastime. From the lights and Christmas trees to themes of peace and goodwill for all, I think everybody can agree that it truly is the most wonderful time of the year. Poems, for whatever reason, seem to hit pretty deeply and can really put you in the spirit.
I often find myself so busy in December that I forget to actually sit and enjoy all the fun festive activities this month. Make some time to really dive into a poem or two from these 14 Christmas poems included below with excerpts. From Christmas poems for friends to Christmas poems for kids, some are funny, some are beautiful, and some are the perfect way to share the magic and joy of Christmas. But all of them are worth reading so you can truly soak in all the Christmas season has to offer.
No matter what type of poem you're looking for — funny, romantic, or sentimental — there's something for everyone on this list. Share one with each of your loved ones to help them feel the Christmas spirit.