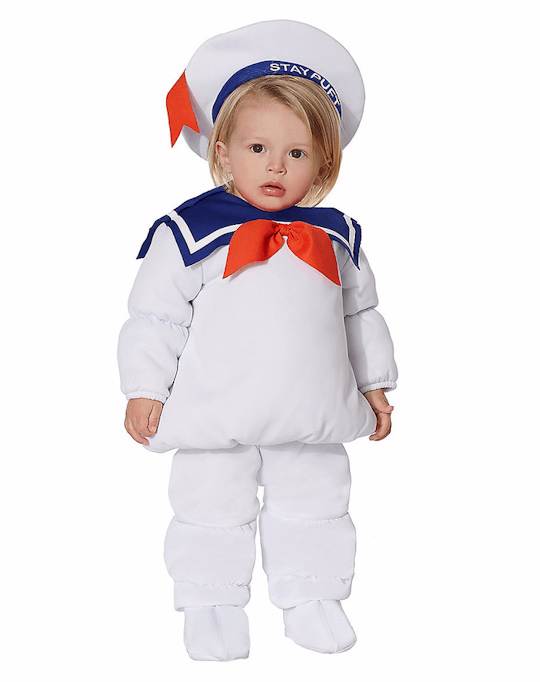 10 Cold Weather Halloween Costume Ideas That Will Keep Your Kids Warm All Night
For most of us, the crisp Autumn air means bundling up in coats and scarves. Normally, this isn't a problem, but come Halloween you'll find yourself — and your kids — in a bit of a predicament. Sure, maybe you're OK freezing your butt off in a Tinkerbell outfit, but what about your little one? Thankfully, there are plenty of cold weather Halloween costume ideas that your little one will surely enjoy wearing, especially if it's freezing where you live.
How do you come up with a good costume to wear in chilly weather, though? Well, for starters, you might want to put the kibosh on anything "sexy" (because, yes, your older kids are not immune to this awful trend). You'll also want to be sure the outfit can rock appropriate footwear. Anything with boots is always a plus (like, say, a well-bundled pirate) and animals and mascots are almost always easy to bundle up — the furrier the better, really!
Depending on whether snow is a possibility in your area in October, you may want to make sure your little one's costume is an outfit that pairs well with, say, a scarf or some gloves. Basically, you want to keep your kids warm and toasty while still allowing them to look their absolute cutest and most creative. But if you need a little hand-holding (and ain't no shame in that), feel free to consult the tutorials below: