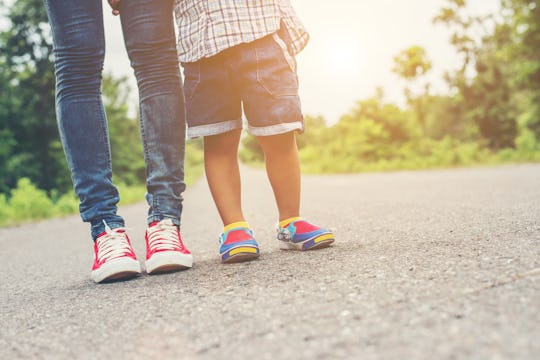 Fotolia
10 Media Depictions Of Stepmoms That Every Mom Hates
Stepmoms are the worst! Wait, they're not, you say? Well, they certainly seem that way if you believe what you see on television shows or in movies. The media depictions of step-moms that every mom hates not only get things so wrong, they make life difficult for stepmoms (and birth moms, actually). It's hard to find a realistic portrayal of a stepmom in the media that doesn't either blame them for everything or set unattainable expectations for them. A stepmom is either the source of any and all conflicts, or the only person responsible for resolving all conflicts while effortlessly learning the ropes in a matter of episodes (or hours).
I love my husband, and work hard to be the best stepmom I can be. Being a stepmom is one of the most challenging things I've ever done, sometimes harder than being a birth mom. And I am still learning. To be perfectly honest, you don't fall in love with your step kids in an instant — and their mixed feelings of loyalty to their mom, jealousy, confusion, and even anger at you for entering the picture — can make the process complicated. To make matters worse, stepmoms are rarely the heroes in the stories our collective media pushes, often finding themselves the object of other characters' hatred and fear.
With their typical portrayal in the media, who can blame kids for being frightened or at least a little bit ambivalent about the new "parent" in the mix? Or for expecting their new stepmom to live up to unrealistic expectations, which is also problematic. Psychologists theorize that wicked stepmothers in stories are a way for our culture to deflect bad feelings away from idealized mothers (thanks Freud). In a reality, when many parents divorce and remarry and have to find ways to blend their families, it's time to give stepmoms a break.