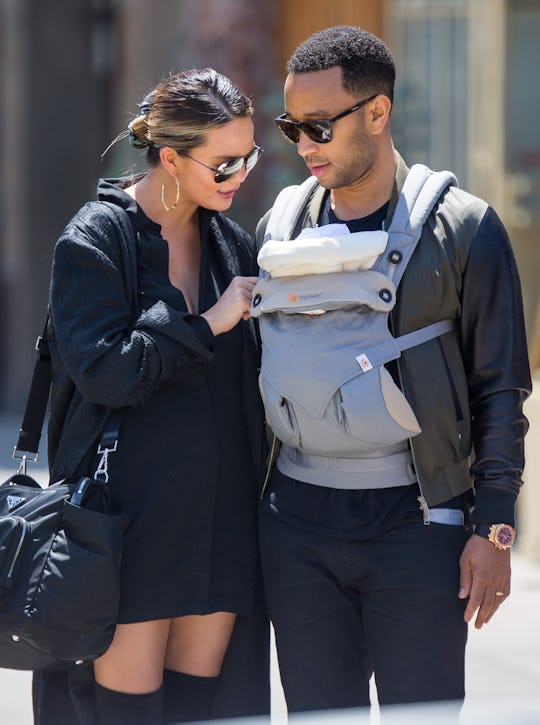 Team GT/GC Images/Getty Images
10 Adorable Photos Of Celeb Dads Wearing Their Babies Like Total Icons
Now seems like as good a time as ever to pause and reflect on all of the wonderful ways dads step up for their kids in life. For instance, there are several adorable photos of baby-wearing celeb dads who take the hands-on approach very seriously. Or hands off, technically, since the beauty of baby-wearing is having your hands free to do a million other things throughout the day.
The trend of wearing your babies in a wrap or a front pack has actually been around for centuries. After all, it's a natural urge for parents to want to carry their children, and for centuries mothers wore their babies wrapped tightly around their bodies as a way to continue to get things done in the day while still holding their little ones, as SAPIENS magazine explains.
While baby carriers or wrap have been around for centuries, they tended to be used by moms more often than dads in the past. But with fatherhood evolving and dads becoming more and more involved with their kids from birth onward, baby-wearing has become increasingly popular. And I don't think it hurts that these celebrity dads make it look so terrific and so gosh darn adorable.