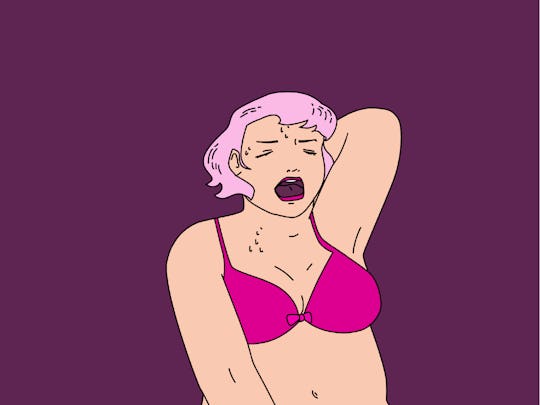 Allison Gore/Romper
10 Reasons Feminists Are Impossibly Good In Bed (As If You Didn't Already Know)
It comes as no surprise that feminists, more often than not, get a bad rap. Fallaciously branded as "man haters" or "feminazis" or some other offensive and misconstrued label, there are so many myths about feminism that lead people to misunderstand the concept and, in turn, all the ways feminism can benefit people of all genders. Because the true definition of feminism is the advocacy of political, social, and economic equality of the sexes, being a feminists can make you a better parent, make you a better partner and, you guessed it — being a feminist can make you amazing in bed.
A feminist will do away with all the sexuality shaming, the close-minded attitude about women's sexuality, and the belief that sex is a step in a relationship instead of a healthy expression that every human being is entitled to (safely and consensually, of course). A feminist is open-minded, down to try new things, and not afraid of their body, or the things they can do with it.
Usually (and all too often) what can make sex less-than-enjoyable for all people involved is the shame and stigma that society has attached to it. People become embarrassed or afraid to admit they like this one thing, or want to try this other thing; and sex can become stagnant or predicable. It's a real shame, because the tools are right there in front of the consenting parties. They're just quite often afraid to use them because so many of us have been taught that sex is "bad."
Thankfully, a feminist knows better. Here are 10 reasons why feminists are amazing in bed. Get your freak on (consensually), boys and girls!