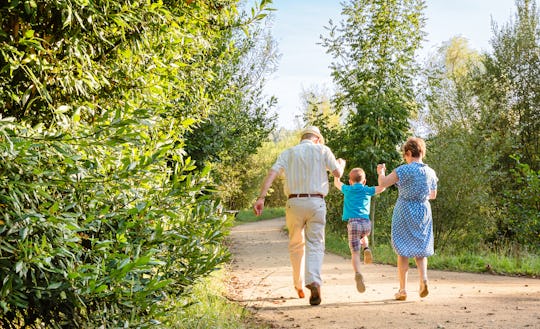 Fotolia
10 Reasons Living Close To Your Parents After You Have Kids, Is The Absolute Worst
Family nearby can be a great thing for you, your kids and, of course, for the grandparents. However, it can also be very tricky. While living closer to your parents (or your partner's) means you'll inevitably see them on a more frequent basis (which can be great if you need help or want a date night) it also means you'll see your family on a more frequent basis. There will be no breaks. There will be no "space." There will be no boundaries. In other words, living close to your parents can be the worst.
Personally, I have lived both far away and relatively close to my family after having my daughter, so I'm well aware that there are pros and cons to both. While the positives are nothing to scoff at or undersell (having an extra set of hands is super helpful, to say the least) they're not always heavy enough to outweigh the negatives. I feel pressure to constantly include my parents in our planning; I deal with old, long-lasting issues from when I was younger and living with my parents and, well, the freedom I looked forward to enjoying when I was a kid (weirdly, even though I'm a parent myself) feels a little too far away.
Of course, not every new mom will encounter these issues when they live near their parents or their partner's parents (or any other family member, for that matter), but I tend to think that most do. After all, it's family, and while we all love our families very much (unless they're toxic, of course) we also kind of want the most space from them. So, with that in mind, here are just a few reasons why living close to your parents, while helpful, is pretty much the absolute worst.