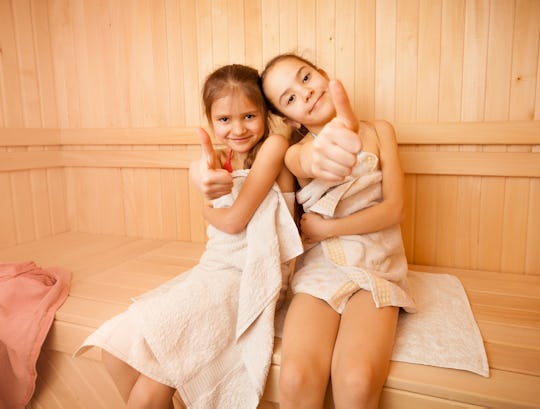 Fotolia
10 Reasons Millennials Are Raising The Most Sex Positive Generation Ever
It's been documented ad nauseam, but you can't deny that millennials are changing what it means to be a parent. Whether it's openly identifying as a feminist (regardless of gender) and using feminism to combat aging and unnecessary gender roles, or it's using social media to openly and honestly communicate with fellow parents, millennials have successfully redefined parenthood for better or for worse.
One of the ways they've made parenthood undeniably better? Millennials are raising arguably the most sex positive generation ever. The "sex talk" isn't considered a taboo, scary and dodge-worthy conversation with kids because millennial parents are more than happy to talk about sex, consent, and the responsibilities that come with safe sex. We're well aware that the only way to combat sexual violence, the spread of sexually transmitted infections and diseases, and ensure that the next generation grows up in a body-positive, inclusive environment, is to treat sex the way it should be treated: like a normal, natural and wonderful part of being a human being. Sex is how we enjoy our lives, and connect with those around us. Sex is nothing to be ashamed or embarrassed of, and no one knows this (or is willing to teach this to others) like millennials.
So, with that in mind, here are 10 reasons why millennials are raising the most sex positive generation ever. So, you know, we can stop with all that "millennials are lazy and awful and just the worst" talk now, right?