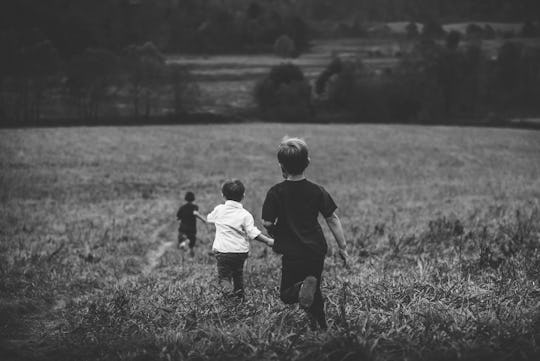 Unsplash/Jordan Whitt
10 Reasons Why Raising My Sons To Be Feminists Is So Important To Me
I never even realized that I am a feminist until the social uproar against inequality began (anew, for my generation; it has obviously been happening for a very long time before I became aware of it). Though I grew up my entire life thinking that I just wasn't like a lot of girls, it was never a source of angst for me. I never wore pink, and my make-up routine was virtually nonexistent. I was more concerned about my intellect than my off-brand jeans, and was taught from a very young age how to take care of myself. Yes, I was different but that was something that I was proud of.
When I found out I was pregnant with boys (both times), I was admittedly relieved. I was raised mostly by my dad after my mother passed away, and even before that I wasn't exactly what one would call "girly." Yes, calling someone girly now, or not considering her as such, might offend some people, but it really never bothered me. Honestly, it still doesn't because I now understand that ribbons and bows didn't make me a woman. What makes me a woman is my strength and individuality; it's my respect for both myself and for others; it's my desire to be recognized for my ideals and talents rather than my looks.
I have never been intimidated by men or felt less equal than those around me to the degree that it made me deeply angry or traumatized, and I've been lucky in that. And so, so many women haven't been lucky to, like me, merely be the victim of the casual, everyday sexism that, while not even remotely acceptable, is so damn common at this point that a lot of us barely feel it. That's upsetting to me on a completely other level: Being so used to the conditions and mindsets that diminish and disadvantage and harm women that we don't even notice them anymore is a damn good way to make sure they continue.
For all of these reasons, it's incredibly important that I raise my sons to be feminists too.
For the sake of the future women that my sons encounter throughout their lives, I intend to set a feminist example for them. They need to know that women are an equally valuable part of society, and understand that treating them as such is going to benefit not just them, but everyone.