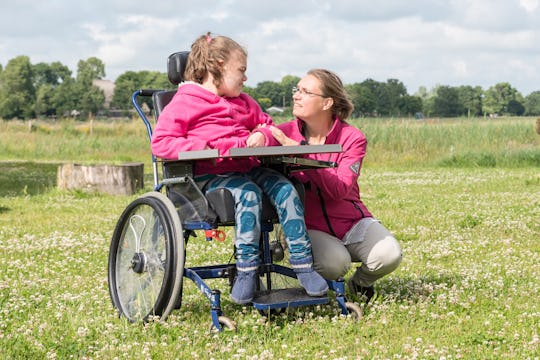 Fotolia
10 Special Needs Moms Share The Worst Thing They Heard About Their Child & Your Heart's Going To Break
My twice exceptional child is, well, thrice exceptional to be exact. All that exceptionality comes with a few major challenges, though. What child doesn't, of course, but without a doubt the worst things to deal with is what other people say about my special needs child. I asked parents about the worst thing they heard about their child with special needs because I don't want to be silent about things that matter. Will it make some people uncomfortable? Maybe. Should it? And should this serve as a catalyst for a major change in how we, as a society, speak about children with special needs? Absolutely.
This is the most difficult on our children, of course. As parents, however, we feel each challenge and wish we could make things easier for them. We also face our own challenges that we try our damnedest to shield our kids from. Fights with schools that won't provide resources, the lack of said resources, and figuring out how to give your kid what they need without losing all of yourself are just some of the challenges we face as parents of special needs children.
Because I really abhor trauma porn, and I don't want any of my motherly frustrations to be used against communities with special needs, I won't process the challenges of the therapies, the calls from school, and the fears of bullying. Not here. I will, however, share that people really put their feet in their mouth when it comes to my child. I'm as sick of it as these moms, who shared the worst comments they've heard about their children. We can do better, people. We must do better.