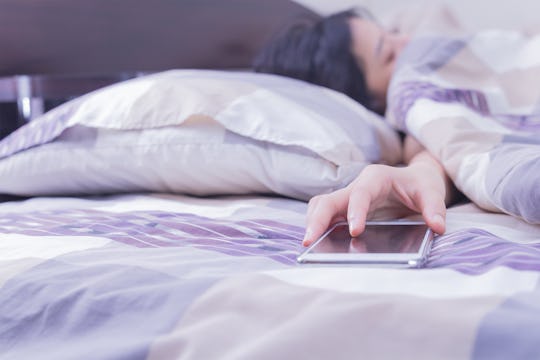 10 Texts Every Mom Sends Her BFF When Her Kid Catches Her Having Sex, Because #MomProblems
A couple weeks ago I joined a club I had always hoped I would never join: parents whose children have caught them having sex. If I'm being honest, I guess my partner and I did have a pretty good run up until that fateful moment, considering my kids' propensity to wake up in the middle of the night and the size of our small apartment. Still, I was shocked and, in my state of shock, forced to send the texts every mom sends her best friend after her kid walks in on her having sex. I mean, if that doesn't solidify my club membership, I don't know what does.
Look, this is undoubtedly a super-awkward situation, but our friends have helped us out of some jams in the past, right? For example, personally speaking, my best friends knew me throughout my incredibly gawky stage that started around grade school and continued until sometime last year. So, I figured if my best friend could see me through that (among other things), my best friend could definitely handle my kid walking in on me doing the dirty. I mean, that's how friendship works, right?
Honestly, while there are so many wonderful aspects of motherhood, arguably one one of the best is the ability to share the ridiculousness of it all with your bestie. Sometimes, all you need is a good texting session (and a few solid laughs) to get through everything motherhood throws at you, even and especially when it's freakin' embarrassing. So, with that in mind, here are the texts I sent my bestie after my kid walked in on me and my partner having sex. Trust me, if you don't laugh, you'll just cry.