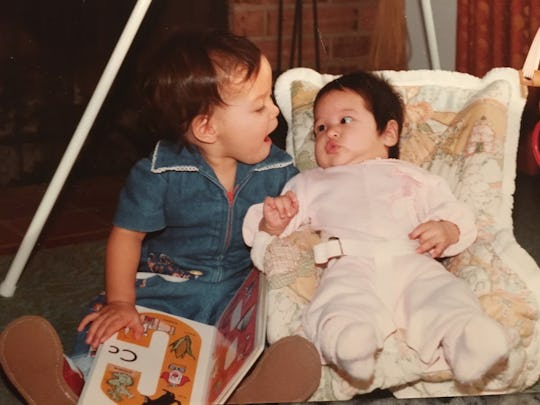 10 Things '80s Parents Do That Absolutely Horrify Me Now
I'm not immune to '80s nostalgia. I love that the CareBears and Reading Rainbow are making a comeback. I have a playlist that includes Richard Marx, Phil Collins, and the Bangles. When I realized I'd met Martha Plimpton (she's an actress on The Real Oneals and a badass feminist, but '80s kids know her from a seminal movie), I lost my damn mind because, you know, "Goonies never say die!" I had a magical childhood, but now that I'm a mom I'm kind of horrified by the things '80s parents let their kids do.
I am a true child of the 1980s. I wore neon spandex and rocked the side ponytail. I went on long solo bike rides out to Dead Man's Hill (because every neighborhood has a Dead Man's Hill, you guys). On a rainy day I spent hours playing on my Lite Brite or brushing My Little Pony's hair. I watched Teenage Mutant Ninja Turtles, He-Man, and Thundercats. My childhood was full of a kind of pure innocence and fun that only the '80s could provide. Of course, my sister and I were also walking ourselves down to the local Circle K, buying Big League Chew, and scaling the rock wall at the top of which people were using drugs, so there's that.
It's not that '80s parents were careless or callous. Parents these days just have more access to up-to-date information and the latest research than their parents did. Although I do think there's something to be learned from how carefree childhood used to be, I wouldn't go back to '80s-style parenting.