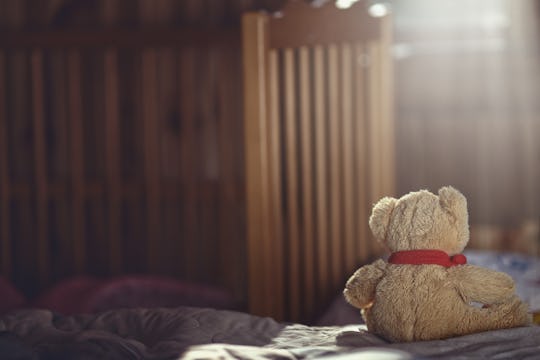 Fotolia
10 Things Dads Can (And Should) Do To Support Their Partner After A Miscarriage
I never thought I would experience a miscarriage but, then again, no one really does. Even though it's no secret that pregnancy loss is relatively common, no one thinks they'll be the one to go through it. I did, though, and I realized that while there were so many things I needed to do to take care of myself the days after my pregnancy loss, there are things dads can (and should) do to support their partner after a miscarriage, too.
Of course, this isn't to say that only cisgender men can help their romantic partners through a pregnancy loss. Gender has nothing to do with it, and there are things every single partner of a once-pregnant woman can do to help her through a potentially devastating situation (or assure her that her feelings of relief or even gratitude are norma, if she isn't particularly sad that her pregnancy has ended). However, men are often told by a sexist society — hellbent on maintaining certain gender stereotypes — that a pregnancy loss is a "woman's problem." False. Involved men are affected by miscarriages and pregnancy losses, too. Just as they were an active participant in the pregnancy beginning, they can be an active participant in the healing that may or may not be necessary after that pregnancy unexpectedly ends.
Since 1 in 20 women will have a miscarriage after they've already had a successful pregnancy, plenty of mothers who know what it's like to have a healthy, "normal" pregnancy, also know what it's like to lose a pregnancy. So, with that in mind, here are just a few ways dads can step up and help their partners through pregnancy loss. After all, we should never go through anything alone.