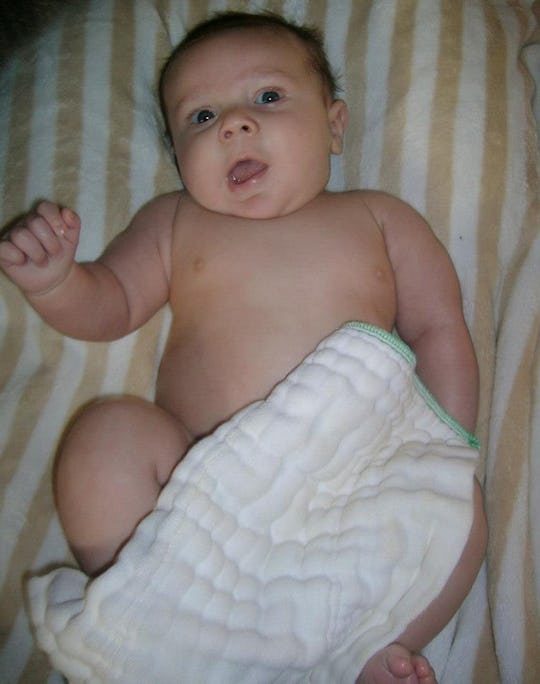 Courtesy of Steph Montgomery
How Grown-Ass Men Handle A Public Diaper Change
Grown-ass men change diapers, and it's definitely an expectation in our family. But if for some reason a dad is not on diaper duty, there are things he can do when his partner is changing a diaper in public to make the task a little less, well, sh*tty.
I believe that one of the ways we can fight the patriarchy and change our world for the better is to ignore gender roles and to share parenting tasks equally. Sometimes it takes a man doing tasks that are traditionally seen as "women's work," to change people's minds about their importance. Caring for babies is important, and we owe it to our kids to model for them that men are just as capable of feeding babies, kissing bumps, and bruises and even changing diapers (just as capable as women, in fact).
There's nothing worse than going to the store, the park, or a restaurant and discovering that they don't have a changing table, or worse, that you don't have a diaper, wipes, or a change of clothes on hand when you need them. Hopefully, businesses will eventually get with the times and offer changing tables in all of their restrooms. Thanks to a bill signed last year by President Obama, public buildings are soon going to make changing tables in the women's and men's room a requirement, but until then and in other places, there are ways to support your partner when they have to be the one to do the dirty work.