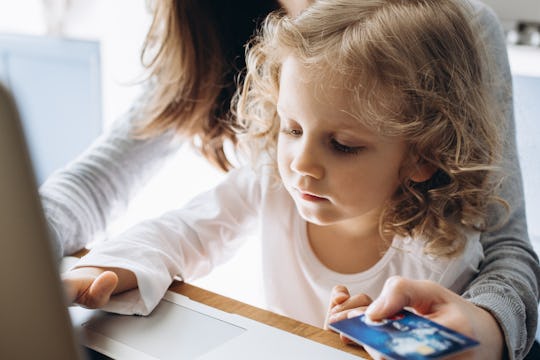 Fotolia
10 Things Every Woman Who Hates Pregnancy Will Definitely End Up Googling
If you considered pregnancy to be a pretty miserable experience, you're definitely not alone. I hated being pregnant, but was pretty tentative about admitting my hatred because pregnancy is marketed as something every woman enjoys and feels empowered by and just, you know, adores. So, I did what any woman with internet access would do, and I consulted Dr. Google. There are things that every pregnant woman who hates pregnancy Googles, usually in search of solidarity, and I was definitely one of those women looking to Google to have my aching back.
I never thought that I would find a mega celebrity like Kim Kardashian West relatable, but watching her awkwardly waddle and sulk during her pregnancies made me want to kiss her perfectly contoured face. For a long time, women were shamed for hating pregnancy, but after Kim Kardashian West very publicly proclaimed her pregnancy gave her feelings of absolute misery and dread and exhaustion, pregnant women (like myself) were able to breathe a labored sigh of relief.
Though we shouldn't feel guilty for hating pregnancy, it's hard not to, which is why so many women turn to the internet to confess their pregnancy woes instead of opening up to actual human beings. I bet that most women who find themselves hating pregnancy, even the beautiful and seemingly flawless Kim Kardashian West, have Googled the following nine things about their 40+ week sentence, and there is absolutely no shame in this pregnancy game.