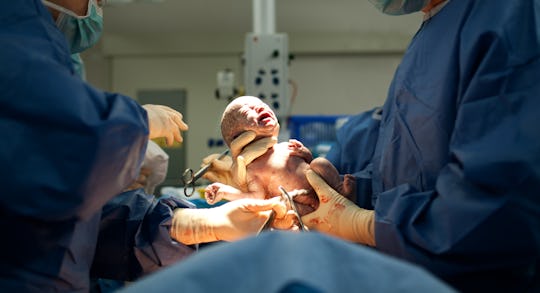 Martin Valigursky/Fotolia
10 Things I'm Glad No One Told Me About Getting A C-Section
I didn't know I was going to have a C-section, but deep down I had a feeling I might. Despite my labor starting on its own and progressing steadily, and despite my totally normal sized baby and his position, I just knew. So when my normal-sized baby went into distress before my cervix was ready to accommodate him, I wasn't entirely surprised that he was going to come out via my stomach. And while I generally believe that knowledge is power, there are things I'm glad no one told me about getting a C-section.
As much as I believe that forewarned is forearmed, I also believe that sometimes knowing your fate means you end up trying to fight it. For example, consider literally any Greek myth that involves an oracle. Those stories never, ever end well for the person trying to change their destiny. I also believe in my propensity to psych myself out in over-preparing or overly worrying about things that I feel like I can influence. Another example? My wedding. Now that was a fool's errand.
But as with Greek mythology and (some aspects) my wedding, sometimes it's best to just sit back and let what's going to happen happen. Who knows, you might wind up delightfully surprised.