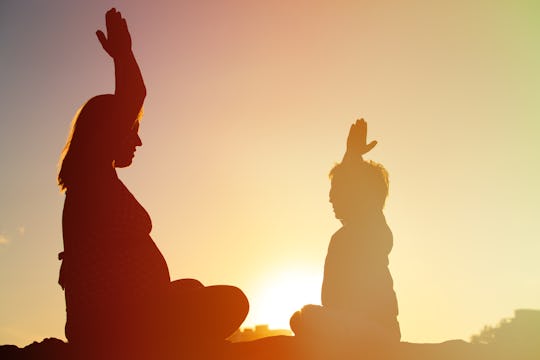 Fotolia
10 Things Mindful Parents Want You To Know
Mindfulness and meditation have become buzzwords in many different aspects of life. However, don't let the popularity fool you! Mindfulness is actually quite useful. I've found my formal and informal practice of mindfulness has made me a more patient person mother. Consciously practicing mindfulness, however, also demands awareness of deep feelings such as guilt and shame (spoiler: guilt and shame are prolific in parenting). This can be quite painful, so more than a few things mindful parents want and need you to know.
As a therapist, I see and encourage the value of feeling all the feels, acknowledging them with loving kindness, and learning from them. That, after all, is the stuff of life.Why wouldn't I want to do this for my own children and in my every day life, right?
For me, starting a mindfulness-awareness practice 20 years ago was life changing. I can't be totally positive, but I'm pretty sure at 16 years old I was starting the practice to get magic powers. I had no idea, at the time, that this seemingly simple practice would lead me to ultimately train as a mindfulness-based transpersonal trauma therapist, get me back into the body that I had shunned, and impact every facet of my life. This, of course, includes parenting. By the time I had kids I was a person with a mindfulness practice. So when I became a parent, naturally, I became a mindful parent. So, with that in mind, there are some misconceptions about mindful parents that I'd like to clear up.