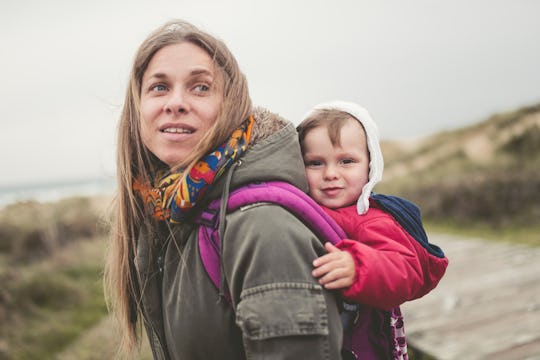 Fotolia
10 Things No One Will Tell You About Going On Vacation As A Mom, But I Will
Ah, vacation. All year people (for the most part) look forward to the relaxation and exploration a little time off affords. Except, of course, if you're a mom. Vacation as a mom means planning, packing, and even less sleep than you're used to acquiring. While traveling the world with your kids in tow can be a glorified, "pretty picture," there are a few things no one will tell you about going on vacation as a mom. Thankfully, here's where I come in.
A few months ago, my family piled into our fan and drove from South Carolina to Colorado and back. Not only did we brave a cross-country road trip, we camped (tent and all) several times along the way. It was a massive undertaking, to say the very least. We had to bring everything — from food, fuel, dishes, sheets, blankets, and pillows — because we weren't planning on relying on a hotel to provide us with basic necessities or accommodations. In other words, there was a lot of packing involved and, surprise surprise, that packing usually ends up being "mom's responsibility." Once everything was packed and loaded up, we drove seven or so hours at a time, stopping to camp at night until we reached our destination.
Of course, not every family decides to take a cross-country, tent-camping road trip. For other families, a "vacation" might mean leaving early for the airport, or leaving late for the airport if you want a redeye so your kids might sleep on the plane. No matter your travel arrangements, taking a vacation as a mom is definitely different than vacationing solo or as a couple. So, with that in mind, here are a few things you can expect. After all, the devil you know beats the devil you don't.