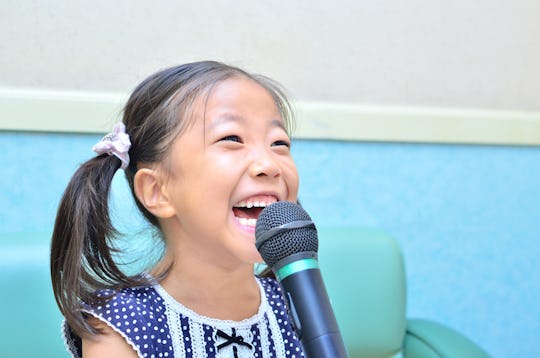 Fotolia
10 Things A Mom With An Extroverted Kid Would Love To Never Hear Again
I'm pretty laid back, honestly, when it comes to what people say to and around my kid. Of course, there are certain things I won't tolerate (sexism, racism, verbal abuse and anything of the short) but I won't get upset if someone misgenders my son, for example. In the end, I can't control what other people think or feel or say, nor is it necessarily my job to do so. However, as a mom of an extremely outgoing child, I can tell you there are things a mom with an extroverted kid would love to never hear again; things that aren't helpful; things that, while probably not even close to the absolute worst thing you could ever say about a kid to a parent, are just a pain and pretty annoying.
I hesitate to label my kid an outright "extrovert," as he's a toddler and toddlers are pretty loud and outgoing and friendly regardless. He changes so much on a daily basis, I have no idea what he will be like a week, a month, a year or five years for now. Maybe what I perceive to be extroverted tendencies, are really him just being a toddler and eventually he will end up being more a of a shy introvert. Who knows. However, for now, he's outgoing. He doesn't seem to be afraid of anyone; he loves to talk; he loves to ask questions; he loves to be around people and big crowds; he loves to dance in front of me; he loves attention.
As a result of my son's (for now but definitely changing and evolving) personality, I hear a lot of questions and comments and concerns about he way he acts and what may or may not come of it. I'm telling you, dear reads; the unsolicited "advice," never ends. For the most part, I don't mind. However, it sure would make my days easier if I never, ever, heard the following things again.