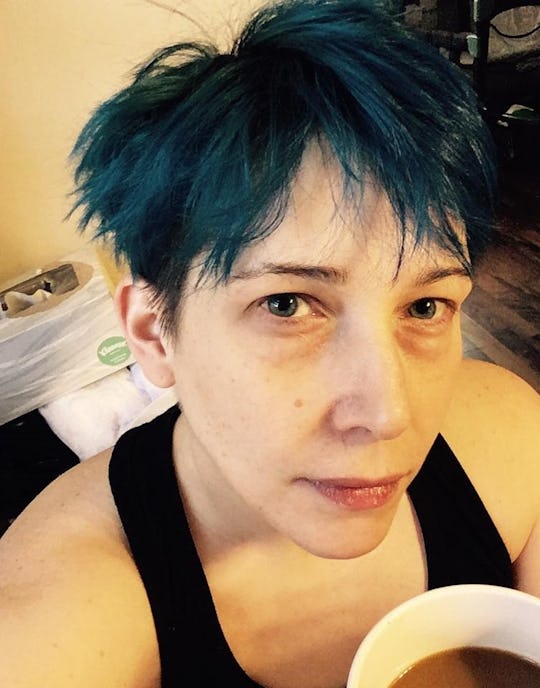 Courtesy of Steph Montgomery
10 Things People Feel Fine Saying To Sleep Deprived Moms
Sleep deprivation is real, and really freaking hard. It would be a really good way to make me break during an interrogation, because if someone promised me a solid eight hours of sleep I would agree to almost anything. Unfortunately, because it's such a common experience, and because we moms laugh about things to keep from crying, there are quite a few things people feel fine saying to sleep deprived moms that are so not cute or funny or helpful. Like, at all.
As a family with a newborn, we are in the "acute sleep deprivation" phase, when you are often so tired you feel like you're going to die. In our experience, this phase will be followed by the "yay, we can finally sleep again" phase, which ends up actually only being one or two nights of rest before a sleep regression happens and you start to wonder if you will actually make it out alive.
To make matters worse (yes, they can get worse), people think it's totally fine to say things to me like, "You look tired." WTF? Who says that? It's just mean. Also, I can do without "helpful" advice about co-sleeping, sleep training, and "sleeping when the baby sleeps." It really doesn't seem all that helpful when you've tried everything to get baby to sleep and nothing works the way the books say it will. Then, there's the victim-blaming comments like, "You know you signed up for this." What does that even mean?
The next time you think it's wise to say something to a sleep deprived mom, it better be, "Here, let me take the baby so you can get some sleep," or "Here, have some wine," because other comments, like the ones below, are not welcome at all.