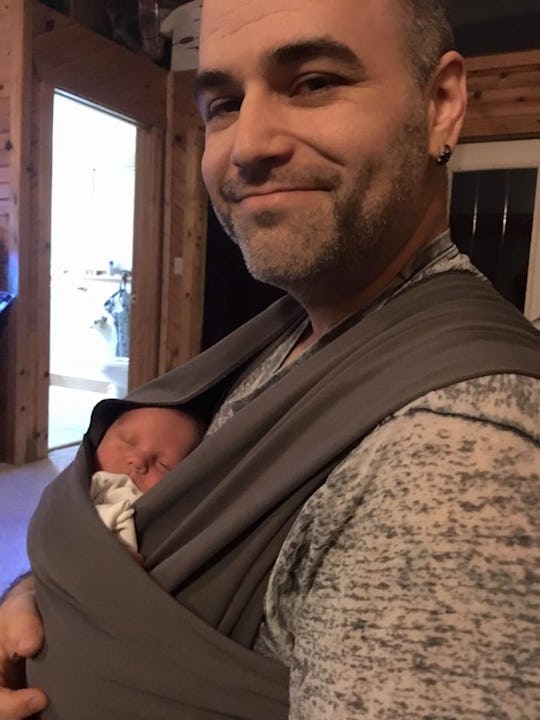 Courtesy of Steph Montgomery
What Your Son Shouldn't Hear You Say To Your Hubby
When most people think about gender and parenting, they think about things parents need to do, say, and model for our daughters to ensure they grow into confident, empowered adults. In my experience, focusing on girls isn't enough. If we also want our sons to feel safe and be able to explore who they are and who they want to be, we need to start paying attention to the things we say in front of them, too. To start, there are some things you should never say to your husband in front of your son.
I am a little ashamed to admit that I sometimes slip up. It's not easy, and there's a ton of cultural constructs even the most self-aware feminists have to set aside, to avoid doing damage or modeling really crappy behaviors and standards for our sons. In my focus on raising badass feminist daughters, I sometimes forget that our culture hurts boys, too, and there are times when I unconsciously shame our sons.
Like when I joke with my husband about doing things around the house that are typically deemed "women's work" or when I say things like "man-up," when I really mean "be responsible." I am trying really hard to remove all references to gender from my vocabulary, but holy crap is it hard when we hear these things every day. Our kids hear them, too, and internalize sometimes harmful ideas about the "right" way to be a boy or even that they have a free pass to hurt others because they are male. If they don't match society's expectations about being a boy, or are gay, bisexual, asexual, transgender, or genderqueer, they'll face even more challenges figuring out how to fit in and operate in the patriarchy.
It's scary to think that we might reinforce the things we hate about our society. So, I am trying to actively change the way I talk in front of my kids.