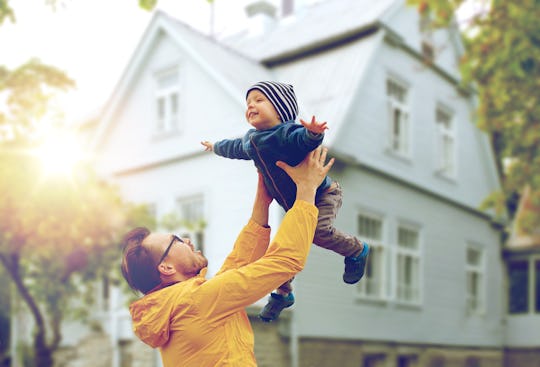 Fotolia
10 Things People Worship Single Dads For That Single Moms Do Literally Every Day
Being a single parent is hard AF. Seriously. When I became a single mom, I had no idea what I was in for. I also had no idea how much stigma and discrimination I would face. Then, of course, there's the double standard to contend with. I was expected to play the role of both mom and dad, while there are tons of things people worship single dads for that single moms do literally every day. Literally every damn day.
Fore example, there's simply existing. Just being a single dad is seen as this huge accomplishment or asset. If you Google "single dad," most of the results are reasons you should date one. In contrast, if you google "single mom," you will get to read statistics related to poverty and negative outcomes for children of single mothers. Grrr. Being a single parent makes you badass, not broken. When I was dating, I heard, "no thanks" so many times once people realized I had kids, which was infuriating because I stated it in the first sentence of my online dating profile. If only people read those things.
I realize that this is the epitome of sexism and an example of how the patriarchy changes the way we view both women and men and their roles in society. When it comes to parenting, women are expected to know what they are doing and do it all, well, all of the time. Men are expected to fail, so they are accepted when they inevitably do and praised when they get through the day and no one dies or starts the house on fire.
This is unfair for both single moms and single dads. We all deserve credit for doing the hardest job imaginable and to be seen as rock stars when we succeed. We all deserve help (and lattes) to make it through the day and to be cut some slack when we fail.