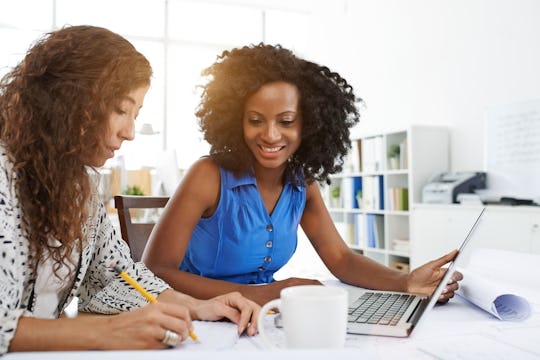 Fotolia
10 Things Your Coworkers Without Kids Can Never Understand About Your Life
Before I had children, I lived in my own, quiet little bubble. I'm sure it's different for everyone but, for me, all the times I complained about what I now believe to be minuscule problems, were unnecessary. Who cares which taco place my partner and I argued about eating at or how many days until our next romantic getaway? I did. But compared to the decisions I make now, as a mom, none of that matters. As a working mother of two, I've realized that there are things friends, family, and coworkers without kids can never understand about life with kids and because I was one of them (a long time ago), I sort of get it.
I had my first child when I was 24-years-old and just prior to the pregnancy, I worked several different places to make ends meet. At the time I honestly couldn't fathom caring for, or even paying for, another human being. Life is expensive for one person, so I didn't even want to think about how steep the price would be to keep two people alive and happy and thriving. Then pregnancy happened — a pregnancy my partner and I weren't planning for, by the way — and before I knew it, I had a baby.
I'm grateful now for the beautiful surprise that was that pregnancy and, since then, I've learned a lot (to say the least). Which is why, honestly, I can't fault coworkers for not understanding what life is like with a baby. After all, experience is the best teacher. So, with that being said, here are just a few of things your coworkers without kids can never understand about your life (that is, if and/or when they end up becoming a parent themselves).