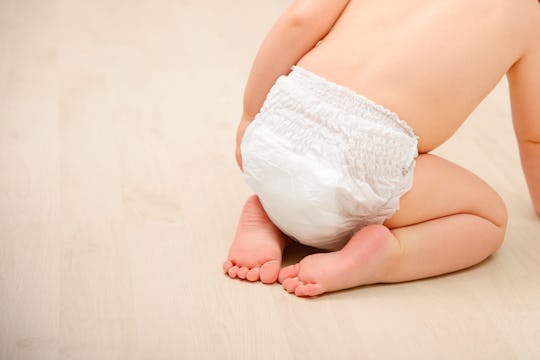 Fotolia
10 Thoughts You'll Definitely Think When You Search Through Your Toddler's Poop
When you become a parent, you understand that diapers and poop are part of the job. You're probably even surprised by the lack of disgust you feel at your baby's poop. However, as the child gets older, your tolerance starts to wane and you find yourself becoming, well, bothered. I, for one, take issue with the massive poops I find in my toddler's diaper. I'll end up searching through the sludge, making sure my son didn't swallow something, bombarded by the thoughts moms have when searching through their toddler's poop. If someone, even once, says being a mother isn't a "job," I will lose my poop-obsessed mind. This is work, people.
Just the other day, I was changing my 18-month-old son's diaper and saw something "weird" in his poop. This "something" wasn't quiet the right color and not quite the right texture to be poop. I had no idea what it was so, of course, I had to investigate. Taking on "The Case Of The Strange Poop" doesn't exactly mirror the sexy and exciting detective shows I would rather my life emulate, but whatever. Sifting through your kid's you-know-what like you're Angelina Jolie in The Bone Collector is just part of #MomLife, right? Right.
So, while I would have rather been talking to Denzel Washington through one of those spiffy little headsets (that automatically tell people you're important, by the way), I was stuck thinking the following thoughts. Have no fear, you'll probably end up thinking something similar when you're excavating your child's poop diaper, too.