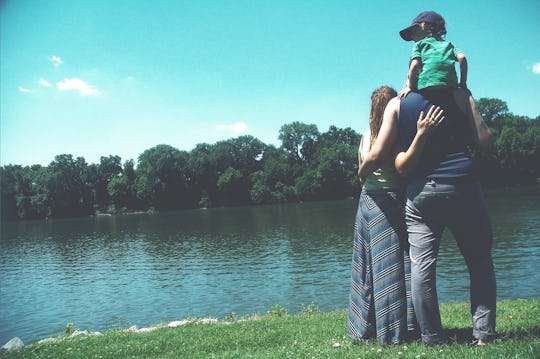 Andre Hunter/Unsplash
10 Ways Marrying Your Best Friend Makes Potty Training Easier
I think it's safe to say that potty training is the bane of every parent's existence. It's gross and frustrating, and it can make even the the most put together parent want to pull their hair out. When done with a supportive partner, however, potty training is slightly more tolerable, especially if your partner is your best friend. Honestly, and at least for me, marrying your best friend makes potty training easier, because there's nothing like a deep sense of solidarity to help get you through your urine-covered struggle.
The emotional stages of potty training can drive any parent insane, but having a partner by your side, to weather the storm in stride, has a way of making you feel a little less crazy. No one should have to potty train alone and both partners should be a part of potty training, too. After all, they had some part in creating their child, so why shouldn't they also be expected to help teach their child how to not pee in the floor?
A lot of parents consider potty training the worst part of parenthood, and I'm going to enthusiastically agree with that notion. I'm thankful that I've got my husband by my side, though, and especially throughout this very disgusting phase of our lives. I'm certain that if I didn't, I would have lost all of my hair (and sanity) by now. It turns out that marrying your best friend is quite useful while potty training.