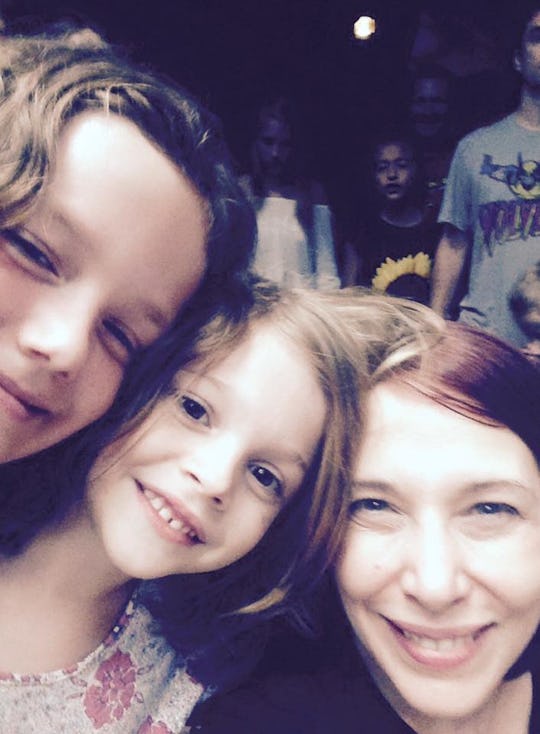 Courtesy of Steph Montgomery
10 Ways You Don't Realize You're Shaming Stepmoms
Once upon a time, an evil stepmother spent her days thinking of ways to make her stepkids miserable. Oh wait, that's not right. She actually spent her days thinking of ways to bond with them, engage with them, and not step on anyone's toes. Being a stepmom is seriously hard. Sometimes harder than being a mom, and society has some serious preconceived notions about what I'm like, only because I married a man with kids. There are so many ways you don't realize you're shaming stepmoms and, honestly, it hurts.
My husband and I have worked hard to build a family with each other and his, my, and our children. Being a stepmom is one of the most challenging things I've ever done, and it has taken a lot of patience, creativity, and occasionally locking myself in the bathroom to cry, to get through the hard days. To be perfectly honest, you don't instantly fall in love with your stepkids and they don't instantly fall in love with you. To make matters worse, stepmoms are rarely the heroes in fairy tales, often finding themselves the object of other characters' hatred and fear.
In the end, I am often the scapegoat and whatever is going on, it's all my fault. Seriously, the list of things that are my fault goes on forever. Psychologists theorize that we blame and stigmatize stepmothers in our culture as a way to deflect bad feelings away from our mothers. However, it's 2017, and so many parents divorce and remarry and have to find ways to blend their families. It's time to give stepmoms a break and stop shaming them, because it's already hard enough. Trust me.