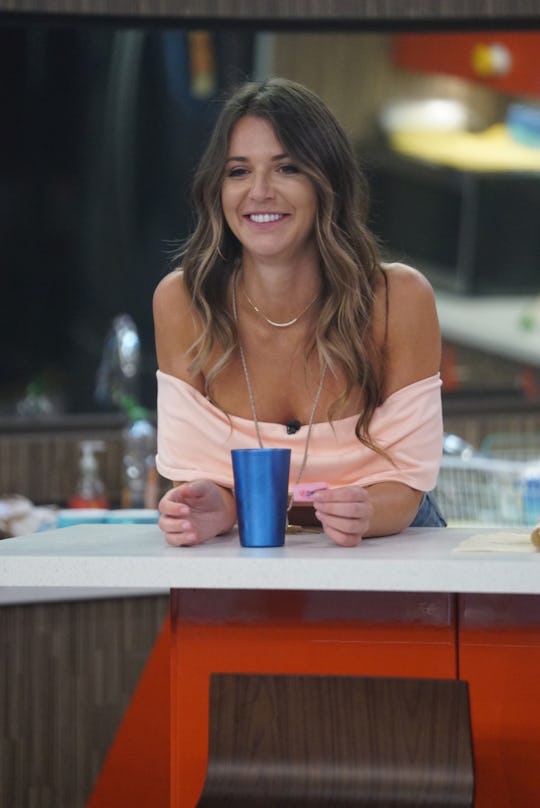 Sonja Flemming/CBS
Angela Is Twitter's New Favorite 'Big Brother' Houseguest
Angela is proof that you should never underestimate any houseguest on Big Brother. For the first few weeks of Season 20, she managed to fly under the radar, virtually undetected, while remaining unthreatening to the other houseguests. And like a phoenix rising from the ashes, she took her Head of Household reign and ran with it. Because of her 180 in the house, she's garnered a lot of sudden attention and now there are some legitimately funny tweets about Angela from Big Brother.
At the start of the season, she did excel in a couple of the first competitions, but afterward, she laid low. Much like Swaggy's strategy to win a competition or two and then lay low, Angela did just that and flew through several elimination ceremonies unscathed. After she chose to make some big moves during her HOH week, however, she's gained some new fans and haters alike, who have taken to Twitter to make memes and gifs out of her decisions that shook the house quite a bit in the past week.
I don't know if any of her moves were wrong, per se, because everyone plays the game differently and for themselves. But depending on which houseguest you're currently rooting for, Angela might be your new favorite or your newest target to root against this season. Here are 11 jokes about Angela's recent week on Big Brother that had me cackling.