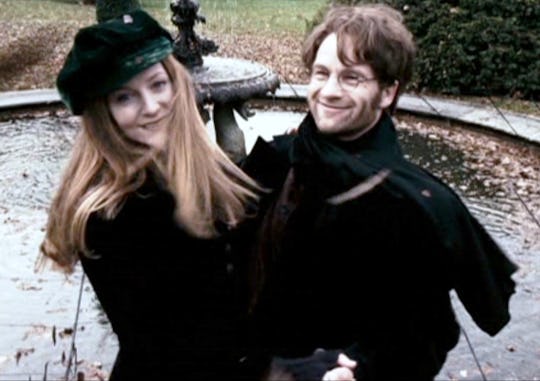 Warner Bros.
11 Parenting Strategies You Didn't Realize You Learned From 'Harry Potter'
OK, I can admit that sometimes I look pretty closely for ways to connect J.K. Rowling's masterful works to my life. It can happen in a variety of different ways, whether that be celebrating the feminist acts of the female characters, sourcing Harry Potter quotes about parenthood, or figuring out what my Hogwarts house says about my personality. There is no shortage of content for superfans. However, something that's still new to me is figuring out just how the parenting ideas of the wizarding world can actually be applied to muggle life. Like, can anything a 115-year-old male wizard says actually apply to my life as a millennial mom?
YES. YES, IT CAN.
Granted, not every wisdom bomb that Dumbledore drops is relevant. Like, his subtle warning about vomit-flavored Bertie Bott's Every Flavor Beans doesn't really apply to most of us. But the wise remarks he makes about lightness and darkness and making the right decisions? I mean, that's all gold. And he's certainly not the only one with knowledge to spare. Here are a few nuggets that I've gleaned from some of the main characters for totally unselfish reasons, and not at all because it gave me the chance to dive deeply into my favorite series (again).