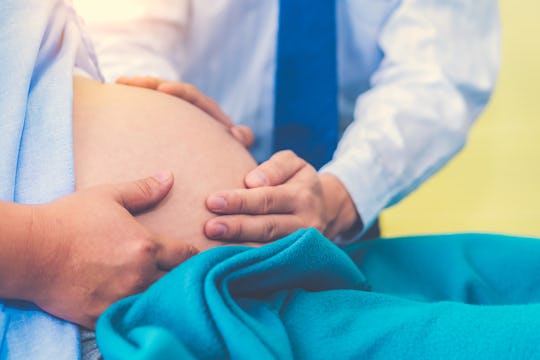 Fluky/Fotolia
11 Pieces Of Pregnancy Advice From Other Moms That Made Me Feel Empowered
When you're pregnant, everyone is full of advice. Very often, this advice, while certainly well-meaning, is often anything but helpful. Nevertheless, there is advice I got from other moms that made me feel empowered, and thank goodness because if ever I needed a confidence boost it was when I was pregnant.
Sometimes it's hard to find a sisterhood — a metaphorical village of women to help you through new experiences — in a society like ours, which places so much value on fierce independence. But the truth is that the only way women, historically, have gotten through monumental life changes like pregnancy and motherhood is with the help and guidance of other women who had done the same. Finding my village of "Been-There-Done-That Moms" wasn't always easy. If it wasn't logistical issues (honestly I wasn't particularly close to many women who were mothers when I got pregnant, aside from members of my family) it was the fear holding me back that reaching out for guidance was weak.
But the truth of the matter is that our best defense in a world positively dripping with misogyny is to open up and validate the sh*t out of each other. Fortunately, my sister-mamas knew this even when I was too afraid to ask for it.