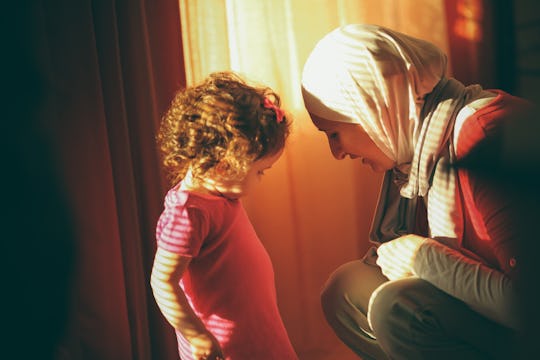 11 Things To Say When Your Daughter Insults Her Body That'll Boost Her Confidence
Very few things are more painful as a parent than when your child puts themselves down. Watching a child that you find beautiful and perfect insult themselves or criticize the way they look can be difficult. And this can be especially likely to happen if you have a daughter, who is growing up in a world that teaches her that her body is never good enough. But there are things to say to your daughter when she insults her body to help her through the struggle.
Even if you struggle with loving your own body, the path to accepting yourself for who you are is one you can venture down with your daughter. Your job as a parent is not to tell her that she's wrong, but to validate how she feels and help her come to a place where those feelings can change. When your daughter says she thinks she's fat or that she thinks she's ugly, the way you respond can make a huge difference in determining where she goes from there. Here are 11 things you can say to your daughter when she tells you she's unhappy with her looks or body to cultivate a culture of body-positivity in your home, though these responses are also great for kids of any gender.