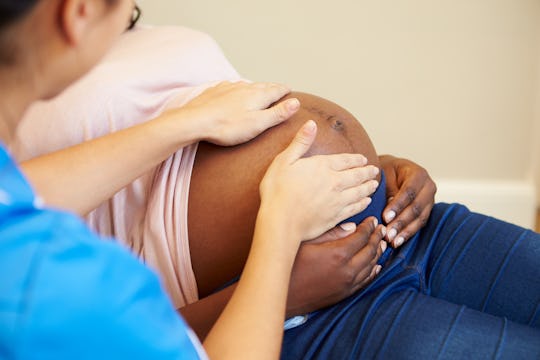 Fotolia
11 Times During Your Pregnancy That'll Make You Miss The Days You Had Your Period
As someone who suffers from endometriosis, I have to be honest: never in the history of my almost-30-year-old life did I think that I would actually miss my period. I mean, there are moments when I'm very, very grateful my period has arrived but, for the most part, I've never been super "happy" to get my period. It, you know, sucks. So, when I found out I was pregnant one of my first thoughts was, "Yes! Nine or more months without a period. Score." Ha. Turns out, there are times during your pregnancy that'll make you miss your period; times when tampons and pads just sound comforting; times when a period cramp here or some nausea there, honestly, wouldn't be all that bad. Yay pregnancy, right?
Now, don't get me wrong; it's not like I was hoping or wishing I wasn't pregnant. When I was "with child" and growing my now 2-year-old son inside my body, I was happy and so excited to be a mom and knew that becoming a mother was a cognizant choice I was making. Now, having said that, pregnancy sucks. I mean, it's beautiful and incredible and truly awe-inspiring, but it's also so damn uncomfortable and there's so much vomit involved (for me, anyway) and I just didn't really like it. At all. I wanted to feel like I was in control of my body, but I wasn't. Oh, no. A tiny human being the size of a pea was already sending me to the bathroom and making me constipated and giving me the worst gas and, it turns out, making me think somewhat fondly of a period that — for the majority of my life — rendered me useless and made me miserable.
In the end, the grass isn't always greener. When I didn't want to be a mother and wasn't ready to be pregnant, my period was horrible. Welcomed, but horrible. Then, when I was ready to be a mother and excited to get pregnant, my period seemed like a welcome vacation from the nausea and vomiting and leg cramps and heartburn and, well, you get the idea.