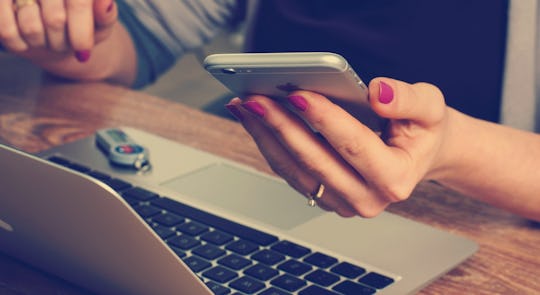 12 Hard Questions All New Moms Must Ask Other Parents About, Because Google Doesn't Know Everything
Navigating through the never-ending maze of motherhood can be, well, hard. There, I said it. Being a parent is really, really hard sometimes. Anyone who tells you otherwise is likely lying or drunk or wrapped in a thick blanket of sweet denial. Unless your name is Mary Poppins or you're an actual toddler-whisperer, there is no such thing as an easy day when you're a mom. You'd sooner find a purple unicorn dealing drugs in the suburbs than you would find a mother that describes her days as a "walk in the park." That's not to say there are no easy days, or no easy moments within all days; those usually do exist
Thankfully, however, for those of us parenting in 2015, help is only but a swipe a way for most moms (at least, for those of us with ready access to tech devices that keep us connected to not only the might power of Google, but to innumerable online parenting groups, which I will now take a moment to acknowledge as being a huge privilege: It is a huge freaking privilege, and it's never lost on me that I have access to all of that, whereas so many moms don't).
I'll be the first to admit that I have little shame in seeking the counsel of my peers when I'm in a parenting pickle. Isn't that what friends and hundreds of casual Facebook acquaintances are for? If not for the occasional self-esteem boost (don't pretend like you don't have self-esteem boosters in your friends list), then for their parenting hacks, fails, and condolences? Who could blame you? Unfortunately, sometimes isolation accompanies the joy that comes with becoming a mom. Sure, we love our kids unconditionally and all but when we're covered in pureed peas and snot, running on maybe two hours of open-eyed sleep, rocking our babies to the point that our moves resemble Zumba, and our kids still won't stop crying, it's time to call in reinforcements.
Have no shame in your search for secrets — we've all crowdsourced other moms for the following at some point. The following things are definitely on the list of parenting issues most of us could never face without sourcing the infinite wisdom of the Internet Parent Hivemind.