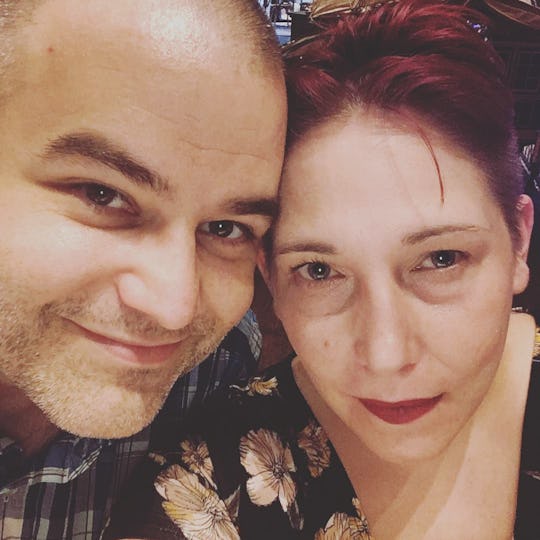 Courtesy of Steph Montgomery
12 Reasons Why Every Couple With Kids Should Go On A Child-Free Vacation
I love my kids more than just about anything, but I'm not ashamed to admit that I absolutely hate taking them on vacation. Personally, I don't think a vacation with kids is really a "vacation." Instead it's just mom working as hard as she always does, but in a different location. Going on a kid-free vacation, though? Now that's some well-deserved time off. In fact, I think every couple should go on a kid-free vacation if they get the chance. After all, us hard-working parents deserve it.
When I travel with my children I feel nothing but stress, but when I travel with my husband — and only my husband — I feel relaxed. We get to eat at restaurants without a kid's menu, we don't have to worry about sticking to a very strict routine for the betterment of our children, and we don't have to find ways to constantly entertain our children. We also get to drink wine, have sex without interruption, and sleep as much or as little as we want to. In other words, a kid-free vacation is like traveling back in time to my 20s, and I'm all for enjoying a little reprieve from mom-life.
Sure, at first I felt a little guilty when I left my kids with their grandparents so my husband and I could go on vacation. But it didn't take me very long to get over it. These kid-free getaways gave my partner and I are an opportunity to re-connect, and our kids deserve healthy, happy parents. Hell, my partner and I deserve to be healthy and happy, too.
I know we are privileged to have child care and the means to get away. I am lucky, in more ways than one. I want to capitalize on that luck, though, because as hard as it was to leave our kids behind, and as much as we miss them, a kid-free vacation is worth the time, money, and effort. Here's why: