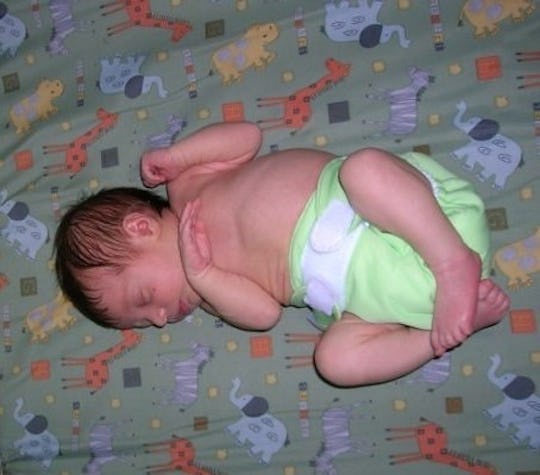 Courtesy of Steph Montgomery
10 Struggles Every Mom Who Uses Cloth Diapers Knows
It may sound weird, but I totally love cloth diapering. I love buying new diapers in adorable and geeky prints, trying new styles and fabrics, and taking pictures of my baby wearing them. I even like washing them. I love the science behind troubleshooting a new routine and how cathartic it is to hang them on the line. However, as much as I love it, cloth diapering is not all fun and fluffy bums. Like parenting itself it can be gross, frustrating, and not for the faint of heart. There are struggles moms who cloth diaper know all too well that can make you want to throw in the proverbial diaper. Oh, wait. I mean towel.
I am now cloth diapering my third baby. It can be so addictive. I have tried a variety of styles and fabrics over the years, and companies are constantly coming out with new options and prints. You can seriously find a diaper or cover in just about every color or print imaginable. Despite the fact that I get most of mine on sale or second-hand, I could probably save money by using disposables instead. The struggle is real, you guys.
There are some less fun parts, too, like stinky diapers that need to be stripped, poop, and toddlers who learn how to undo diapers. So freaking gross. On one hand, it's convenient to never have to worry about running to the store in the middle of the night because you ran out of diapers. On the other hand, though, you have to find time to wash the darn things, and they can pile up (literally); especially if you have a newborn. So if you already cloth diaper, please join me in commiserating.