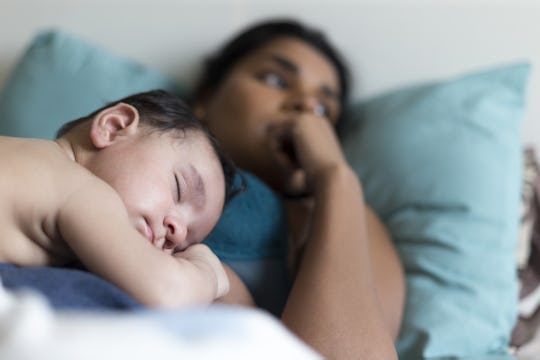 Fotolia
12 Things Every New Mom Wants (And Needs) Her Partner To Know About Her Body
Biological motherhood is not for the faint at heart. Conceiving, growing, birthing, and recovering from baby-making is gratifying, but it's also extremely difficult. If you haven't had a person live in you, storm out of your body, and rely on you for most or all of their physical and emotional needs, it can be hard to appreciate just how intense new motherhood is. So, here's a little guide that highlights the many things new moms want their partners to know about their bodies, for a little perspective.
I could write for days about the many, many things that I wanted when I first became a mom, the wonderful things my partner did that made my life easier, the horrible things I've heard other people's partners say and do to them during this time, and so much more. Honestly, the most important thing you need to know is that this whole postpartum thing is hard AF, so if you're the partner of a new mother help her sleep, get her food, don't pressure her about sex, and give her lots of compliments.
Of course, assisting your postpartum partner will probably mean doing more than your ordinary share of chores and stuff for a while, but since her body's doing a lot more than its ordinary share of, well, everything, that's kinda just how things need to be for a while. So, with that in mind, here are a few things every new mom wants and needs her partner to know about her body, post-baby and beyond.