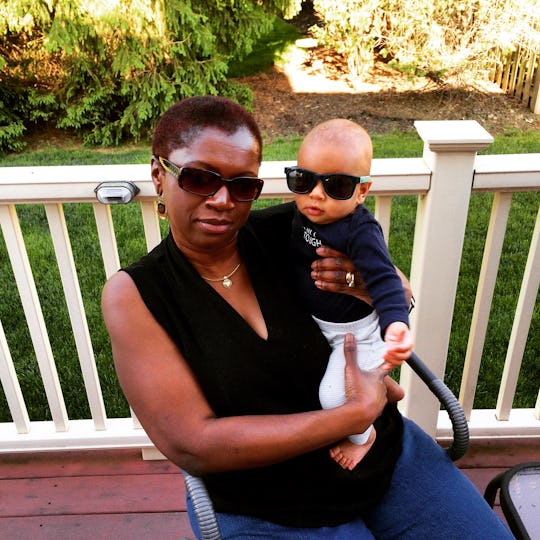 Courtesy of Sabrina Joy Stevens
What I Learned About My Mom After Having A Baby
When I was little, whenever my mother and I would exchange "I love you's," I would say, "I love you," and she would respond, "I love you more." I always wondered what she mean, and how she could possibly presume to know how I felt in order to know what she felt was bigger somehow. The realization slowly creeped on me as I became a stepmom, and hit me like a ton of bricks once I gave birth to my son. Some things you only learn about your parents after parenthood, and the full depth of their love for you is one of them.
As a kid, you think you understand what your parents are doing, and that you know what's going on. If you're a smart kid, you might even assume you know better than they do what should be happening sometimes. But while grown-ups don't always have it all together, and could often stand to be a lot more humble and upfront about their own limitations, it's impossible for us to truly understand all the things our parents were up against, until we're actually in their shoes.
Being a parent is the toughest thing most of us will ever have to do. Parenting means being constantly vulnerable, constantly trying to make impossible choices in order to balance all the ridiculous competing demands in our lives, and constantly reassuring the young ones in our care that we've got this and they have nothing to worry about. If I'd known that when I was younger, I probably would've given my parents more of a break. However, I couldn't have known that, or any of the following, until I had my own kids 'cause, well, that's just the way it goes. On the plus side, at least they now get the opportunity to watch me figure it out with my own kids (and spoil their grandbabies in the process).