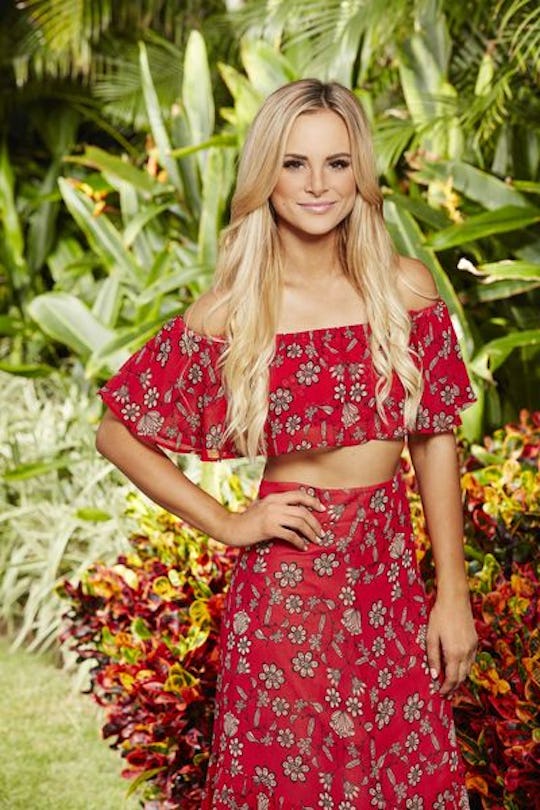 ABC/Craig Sjodin
12 Times Amanda Stanton From 'Bachelor In Paradise' & Her Daughters Were Squad Goals
When you become a parent, your life totally changes. When you become a parent whose social media game is on point, your social media life changes completely. For Amanda Stanton from Bachelor in Paradise and her daughters, that's what happened to her Instagram. She had these insanely adorable little girls and suddenly her Instagram was littered with daily photos of her kids getting into hijinks or just hanging with their mom, being more stylish than I have ever been in my adult life.
We first met Amanda's kids on Season 20 of The Bachelor, when she introduced them to Ben Higgins on their hometown date. They all played on the beach together, allowing us to look into the window of What Could Have Been. At the time, it wasn't hard to fall in love with the way Ben took to the girls and vice versa, but it also became clear that Amanda and her daughters, Kinsley and Charlie, make up a squad that is parenting goals for everyone. Amanda's daughters are basically mini-Amandas, and knowing that Amanda truly seems like a good-hearted person, that's definitely a good thing. Whether they're going to Disneyland, eating crepes, or just hanging out around the neighborhood, Amanda and her daughters are parenting goals and squad goals for us all.
1. That Time Amanda & Four-Year-Old Kinsley Were Basically Twins
It's every parent's goal, even before they have their kid, to be able to dress them up in similar outfits and create these sorts of Instagram moments to show off. So when Amanda does it, she is all of us and she succeeds in looking gorgeous next to adorable Kinsley. If Amanda and her daughters aren't parenting goals for us, then we can agree that they're at least fashion goals.
2. When They Frolicked On The Beach, Boho Style
In this picture, Amanda is keeping her cool with both hands full while somehow managing to keep those flowered crowns on the heads of both kids, which, in itself, is kind of a huge parenting accomplishment.
3. When They Cooked Together
Amanda is nothing if not promotion bait via Instagram, but hey, at least she's using these boxed ingredients to cook with her girls and make something more out of it than promoting something to her followers.
4. When Amanda Loved On Her Baby Girl
All of Amanda's Instagram photos with her daughters are amazing, but this one is absolutely adorable. Plus, you've got to love a mom and daughter who top-bun together.
5. When A Bike Ride Turned Amanda Into A Happy Chauffeur
Amanda captioned this photo that she ended up cycling her daughters all around the park, resulting in sore legs. But the look on her face shows that she didn't mind one bit of it. And we all know that sacrifice (in this case, sore muscles) is a part of parenting, y'all.
6. When They Hung Out Poolside With Matching Sunglasses
Arm floaties? Check. Fashionable bathing suits? Yes, all around. Fancy drinks being consumed? That's right. When Amanda does a pool day with her girls, she obviously does it right.
7. When They Took A Drive Around The Neighborhood
Apparently it's someone else's turn to drive the crew around.
8. When They Have Their Fancier Days
This particular photo might as well be an ad or something.
9. When Amanda Celebrated Her Birthday With Her Number One Squad
Amanda's caption for this photo on Instagram says, "Mani-pedis, ice cream and these two princesses. Best birthday ever!" I can't even handle how adorable this little squad is at this point. When Amanda is on Bachelor in Paradise looking for love, it's easy to wonder how she's handling being away from her girls for so long, but it's clear that when she's home, she more than makes up for lost time.
10. When They Proved That They Are The Most Fashionable Family Ever
This. This is why you have children. To have an excuse to buy the most over-the-top and adorable clothes and dress your kids up like royalty anytime you want. Also to love them and all that junk, but come on. This is literally everything.
11. When Amanda Did What We All Do Eventually
Sometimes you just want to sit on the couch, hand your kid their tablet, grab you phone, and play some games in mutual silence for a while.
12. When They Admitted They Were Squad Goals
These shirts are perfect because Amanda Stanton and her daughters make up a little team that is parenting and squad goals for us all.
Amanda obviously values her relationship with her girls and whoever ends up being her match this season (if someone does) will have to mesh well in that dynamic and share in her parenting. It is clear that Amanda's daughters are going to come first, and those squad shirts don't come cheap.