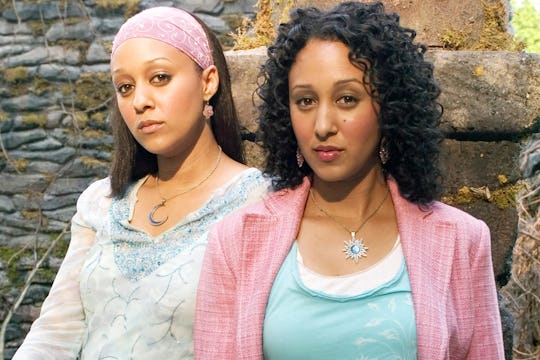 Courtesy of Disney
There Are So! Many! Disney Channel Halloween Movies To Watch
It's officially the creepiest month of the year, which means I can finally engage in my favorite pastime without being judged: watching Halloweentown while stuffing my face with pumpkin-shaped Reeses. The beloved Disney Channel classic's mix of preteen-angst and supernatural creatures is a Halloween must, and the low-level scariness puts me in the spirit of the season like nothing else. I usually just stick to Halloweentown to get in the October mood, but this year I got to thinking about the other Disney Channel Halloween movies I loved as a kid.
There really was nothing like the thrill of watching a new Disney Channel original movie back in the day. I remember marking the release dates in my Lisa Frank calendar and inviting friends over to watch the premieres of movies we were especially excited about. I'm pretty sure my sister actually had a birthday party that was centered around the release of High School Musical 2. Moral of the story, Disney Channel original movies were a big deal.
The network reached 100 original movies this spring (and celebrated with a marathon accordingly), and the success of their seasonal classics can't be denied. You can watch every DC original on Disney Now, and why wouldn't you use that capability to watch every Disney Halloween movie ever created? Plus, if you're like me and spook easily, these "kids" movies are a great way to celebrate Halloween without getting scared out of your wits, and your kids can get in on the fun too.
Whether you're revisiting old favorites or watching these classics for the first time, buckle up for a marathon that will get you in the Halloween spirit with an extra dose of nostalgia.