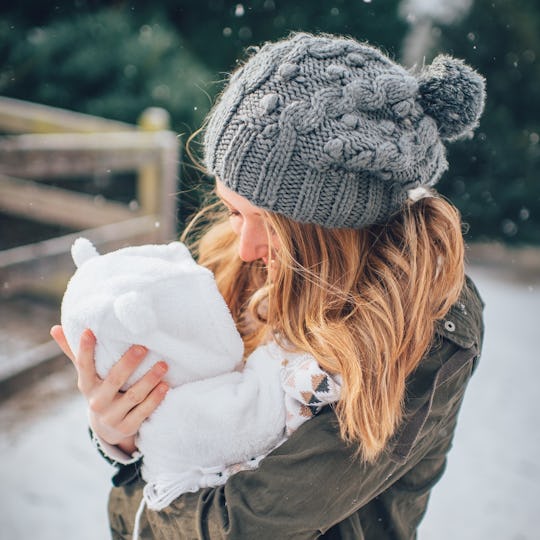 Ian Schneider/Unsplash
13 Perfect Little Moments When Your Newborn Is Totally Worth The Exhaustion
It's no secret that dealing with exhaustion when you have a newborn is a fairly common condition. Most parents are extremely sleep deprived for the first few months of parenting (or, you know, always and forever until the end of time, or at least that is how it feels). This can leave all of those baby-free people wondering why the hell a grown adult would put themselves through day after day of complete and utter exhaustion.
But we parents know that, while we struggle to make it through sleepless nights and tiring days, our newborn babe is actually (no seriously, we swear) worth it. We all become extremely familiar with the signs you're not getting enough sleep: the constant yawning and the grouchiness and the bags under our weathered eyes; But we also become acutely aware that we're willing to do it again, the next day and the next day and the next.
It seems impossible (and clearly, what I'm about to say is proof that biology and centuries of evolution and child-rearing have all done wonders for our ability to survive parenthood) but a tender look or a sweet snuggle can rejuvenate even the most delirious of parents. Some moments might push you to the brink of madness and others might leave you questioning your decision to procreate in the first place, but those moments quickly fade when your newborn does that one adorable thing or makes that one weird little face or sleeps in that one silly-ass position. It's like our children are programed to force us to find our limits, then reel us back in so that we can get to neutral and feel like ourselves again.
So if you're a new parent, completely weary and wondering how you're going to make it through another day of diapers, look for these 13 moments that will make it all worth it. Trust me (and this coming from some very fatigued experience) your newborn is totally worth the sleep you're not getting.