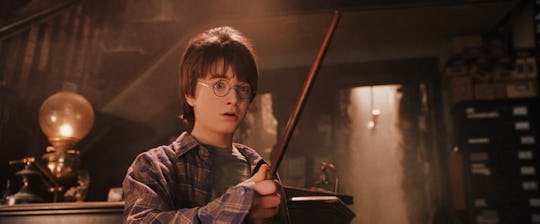 Warner Bros.
13 Reasons Now Is The Best Time To Introduce Your Child To Harry Potter
With news of Harry Potter and the Cursed Child being released this summer as both a book and play, now is the best time to introduce your child to Harry Potter. This is, of course, the assumption that you haven't told your kids about Hogwarts and the magic that lies there, but feel free to re-introduce them to the wizarding world now.
I mean, as Professor Snape would say, it's "always" a good time to introduce your children to Harry Potter, but the past few months of brewing excitement over the latest additions to J.K. Rowling's work make it even more obvious that it's time. You don't even have to be much of a Harry Potter fan to know that the series is a classic, and is beloved all over the world. Filled with adventure, lessons on friendship, love, courage, and a heavy dose of magic, the series is the ultimate children's book. But it's also perfect for adults — I can't even tell you how many times I've reread the series. You know reading to your kids is important, but there's honestly only so many times you can read Where the Wild Things Are or Madeline before your head explodes.
And do I even have to mention the movies? The incredible, heart-eyes-inducing movies?
Maybe you're ready to introduce your kids to Harry Potter, but are unsure of when you should do it. There are at least 13 reasons why now is the best time to take your kids on a trip through the world of Harry Potter, and you don't even need floo powder to make it happen.